An egg-citing week in Nursery
12 Feb 2020
There have been lots of eggs in Nursery - even some chocolate ones!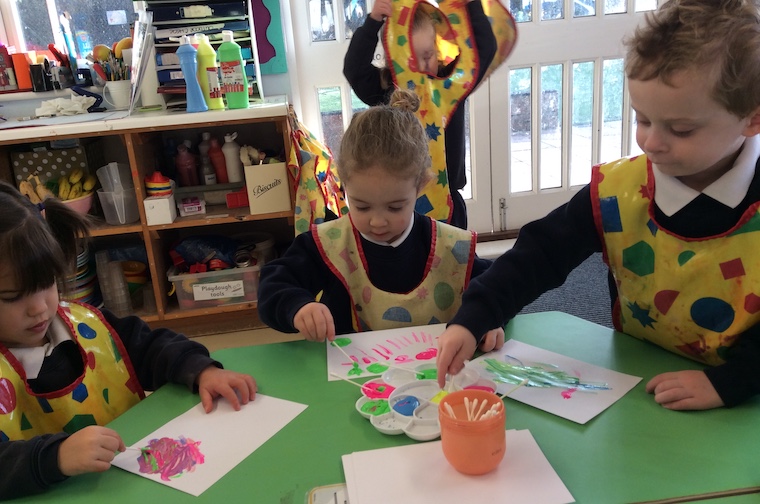 The chi
ldren have had so much fun looking at all their gorgeous baby photos this week and guessing who's who! It's created lots of conversations and questions from the children, eager to put a name to each photo. It's been fun for Mrs Sayers and me too.
We've been reading the story of Croc and Bird which has led to some amazing thinking about what is inside eggs. The children realised they could crack our eggs, so they peeled off the shells off to discover the cooked egg inside. They drew speckled eggs in Special Books and then decorated eggs using lots of different colours. They made nests for the eggs with beautiful coloured feathers and the children even found some chocolate eggs to take home!
They have been making Valentine's cards, decorating them with lots of sparkly coloured paper. The children loved telling us who their cards were for... we hope you love them!
We've been enjoying the lovely sunshine and tried not to be blown away. The children have been finding lots of different sticks blown down by the wind to make nests and camp fires too.
Have a lovely half term break and we look forward to seeing you all soon, ready for lots more fun, exploring and learning together.