An unusually spiky guest
12 Feb 2020
Initiative from Form 7 has been coming thick and fast this week.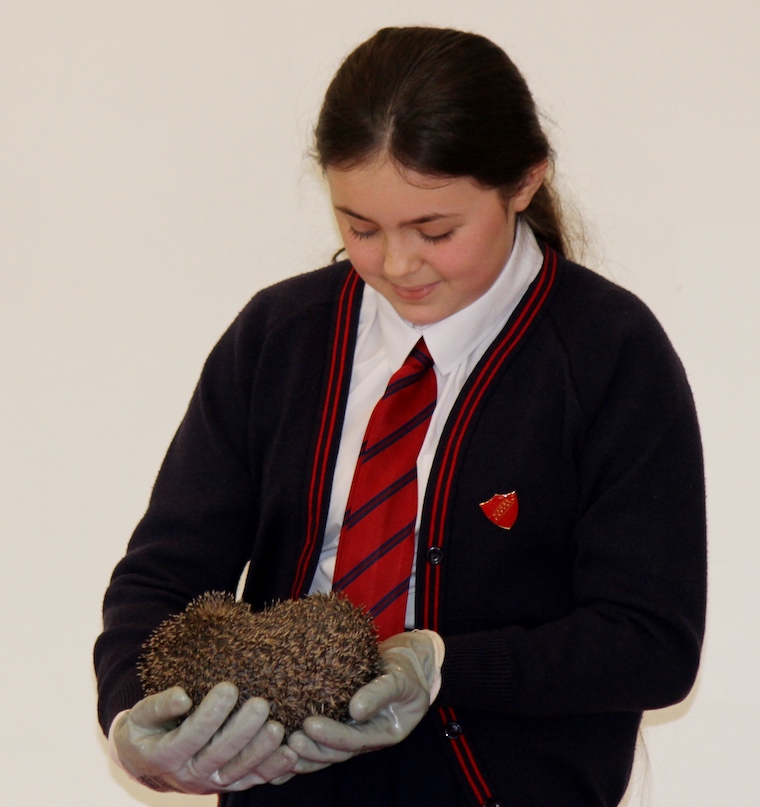 We were visited by an unusually spiky assembly guest on Monday, by the name of Janice. Adrian from Folly Farm brought Janice the hedgehog to visit an assembly organised by one of our Form members. Thank you for the donations of cat food, which will help to feed their other hedgehogs as they rouse themselves from hibernation this spring.
There have been some great sporting successes from class members this week: Nate came third in the U10 National Tennis Finals; Teddy and the gymnastics team gained a bronze medal in the Floor and Vault Regional Championships and Lucy (front crawl) and Mia (backstroke) came third and second respectively in the IAPS swimming qualifying tournament. Amazing talent from the top of the school!