Love is in the air
12 Feb 2020
Hearts have been everywhere in Transition this week!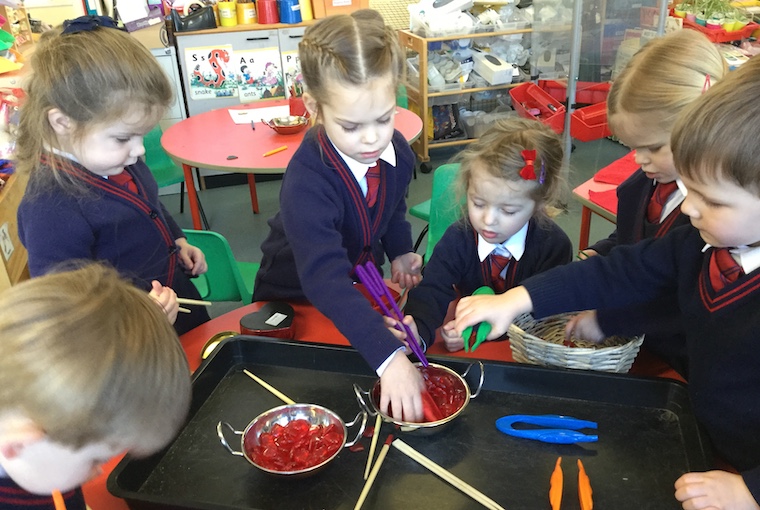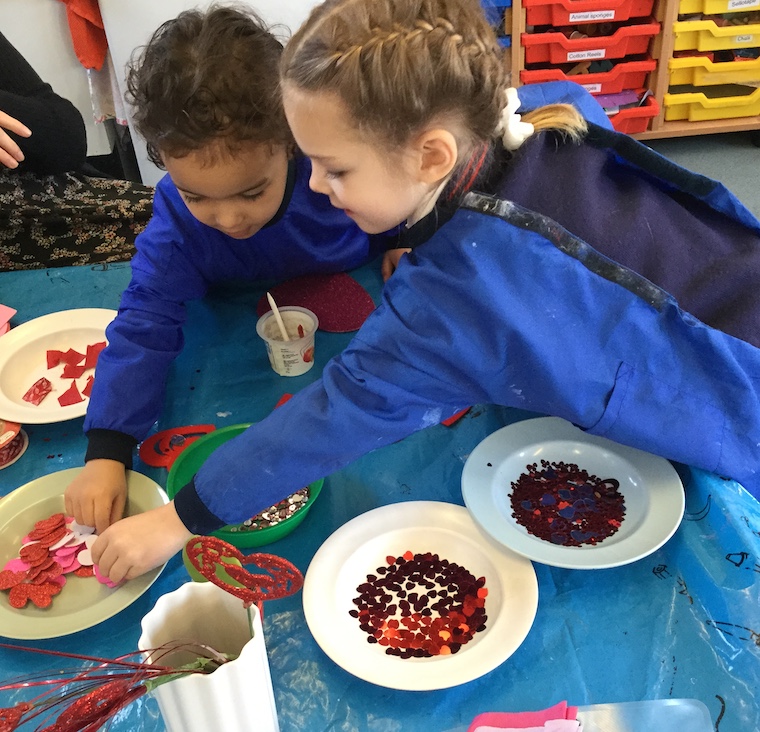 In stark contrast to the cold, windy weather outside, there has been nothing but a heart-warming glow in Transition, as we have been thinking about Valentine's Day. You could positively feel the love too, with everyone playing so beautifully with one another and tidying up together as a team!
As you will see, the heart shape has been prevalent in the classroom. Tongs and chopsticks have been used with great skill to pick up the heart-shaped gemstones, which have then been counted and sorted into the differently-sized, heart-shaped containers. Scissors have been used to cut out heart shapes. Heart templates have been coloured and given to one another in friendship, and beautiful collages have been made too. Most importantly, each child has lovingly prepared a heart keepsake to be given to someone special in their lives with an equally special accompanying message. I do hope the lucky recipients enjoy these gifts as much as the children have enjoyed making them!
In between all of this, lots of imaginative role-play has been going on, sometimes in small groups and sometimes involving the whole class. It has followed the theme of baby dragons, who have all needed lots of feeding and sleep!
After a very busy time already this term and in readiness for our upcoming break, we practised our relaxing. Mrs Nelson and I hope everyone enjoys a lot more of this next week and, in the meantime, we congratulate all the children on everything they have achieved this half term.