Kindness and cuddles
14 Feb 2020
The topics in Robins this week have been kindness and Valentine's Day.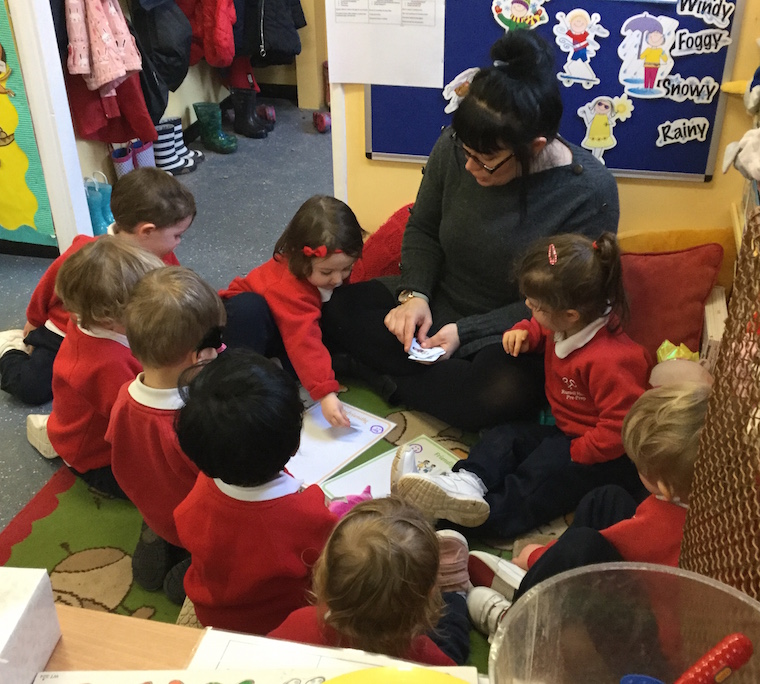 We spoke about how we could be nice to our friends and what we could do if someone looks sad. The children said they would cuddle their friends, which was lovely to hear. We played a 'friendly' and 'unfriendly' game and the Robins took time sorting the picture cards into the right group.
As part of our topic, we made yummy jam heart tarts. The children enjoyed rolling the pastry, but their favourite part was adding jam - as they took the chance to have a cheeky taste! We then delivered some of pastries to Mr McCarthy and Mrs Irvine.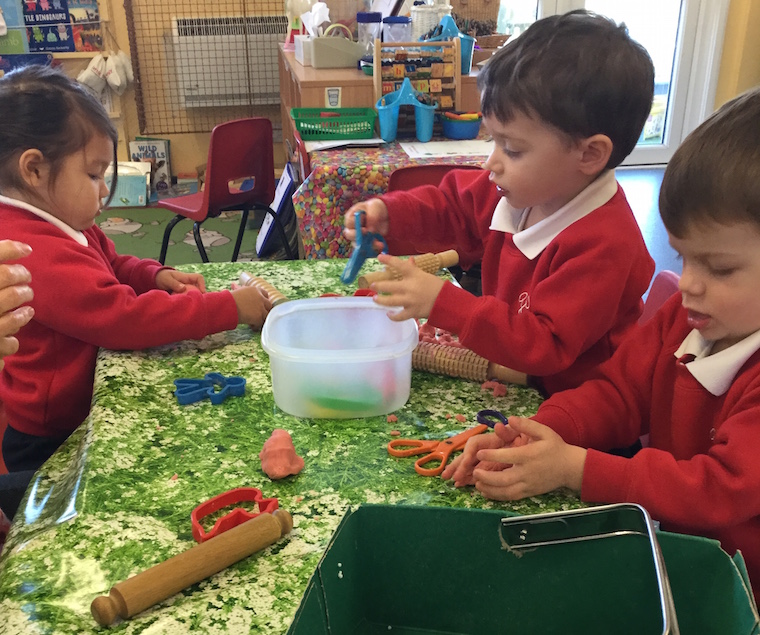 Our Robins made some lovely cards for their loved ones and each was different and unique. They used the training scissors to snip around the different sized heart patterns and carefully arranged them on their cards. It was great to see the end results as we provided the resources, but the children chose how to use them
The children have been very creative outside using the mud, stones and rainwater to make pies. Lots of fun was had jumping in muddy puddles and, as we had our wellies on, we had a nice walk to visit Bobbin the pony who was very excited to see us! As a special treat, we had yummy Peppa Pig yoghurts for our snack as she also likes to jump in muddy puddles.
I was so proud of our Robins on Wednesday when we told our friends all about Supertato and the Evil Pea. The Pre-Prep children were very impressed with our colourful Supertato pictures. Unfortunately, some Evil Peas had escaped from our freezer and were hiding in the playground, so a couple of children from Form 2 returned the cheeky peas to us. They are now safe in the icy depths of our freezer!
Our story of the week was Guess How Much I Love You which was great for our kindness topic. Our Robins enjoyed the story and they especially liked the end when Little Nutbrown Hare and Big Nutbrown Hare had a big cuddle.