Punctuation fun
14 Feb 2020
The Calvin and Hobbes comic strip has helped add the fun into punctuation.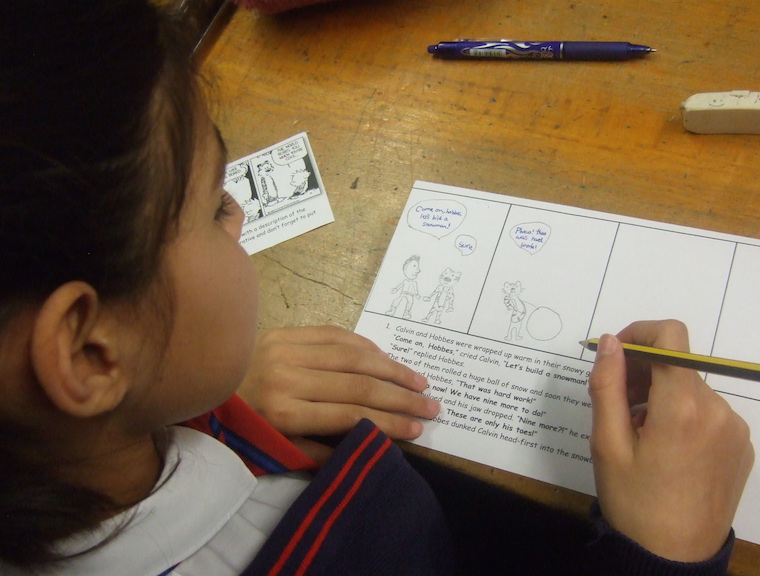 In English, Form 5 have been revising the tricky topic of speech punctuation in a fun way.
Using the classic comic strip, Calvin and Hobbes, they thought about the difference between dialogue and narrative and then wrote prose versions of some short comic strips.
Once they had mastered the punctuation and the balance between dialogue and narrative, we swapped it around so they could make prose into their own Calvin and Hobbes comic strips (not forgetting the punctuation in the speech bubbles). What talented artists they all are!