Pets and performance!
27 Feb 2020
Form 2 have been thinking about how to look after a pet - and doing some acting too.
This week the children wrote about how to look after their pet dog. Some children acted out fantastic, obedient dogs which were excellent at fetching balls. They then had to write instructions on how to care for a dog, followed by a pet of their choice. I hope they don't all ask for new pets now!
The Perform workshop was a great success with lots more amazing acting.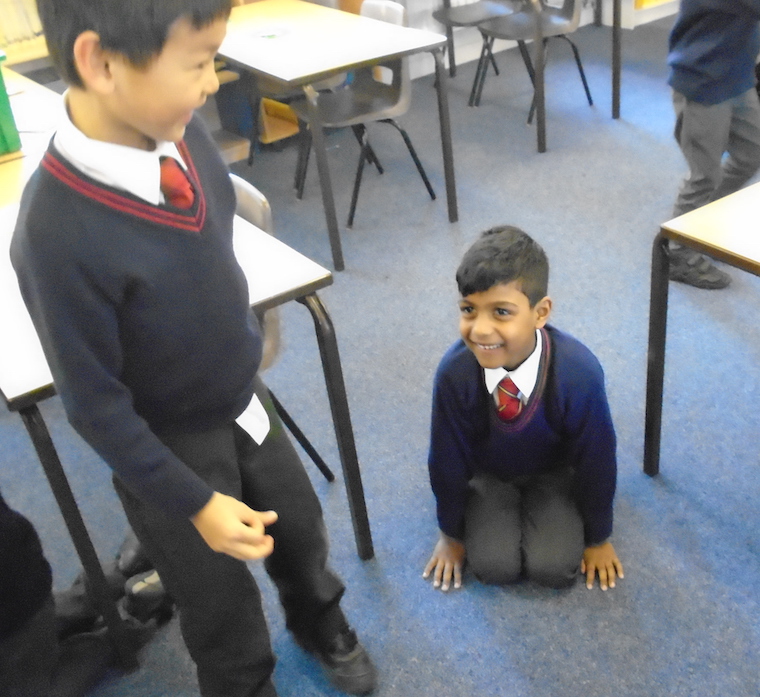 In Science Form 2 are learning about sound so we went on an indoor sound walk. They heard many different sounds which they recorded. In Humanities, the children learned about the creation story and made a very colourful creation wheel. They had a great debate about whether they believed the story. They all realised there are many different faiths and that it is all right if they don't feel ready to make a decision until they have learnt more.
In Maths we continue to consolidate number and times tables. The children used the shop this week and had to check they were given the correct change. They also had fun buying the snack they had brought to school.