Sharing the joy of books
27 Feb 2020
Form 7 have been sharing a joy of books and storytelling with the younger forms.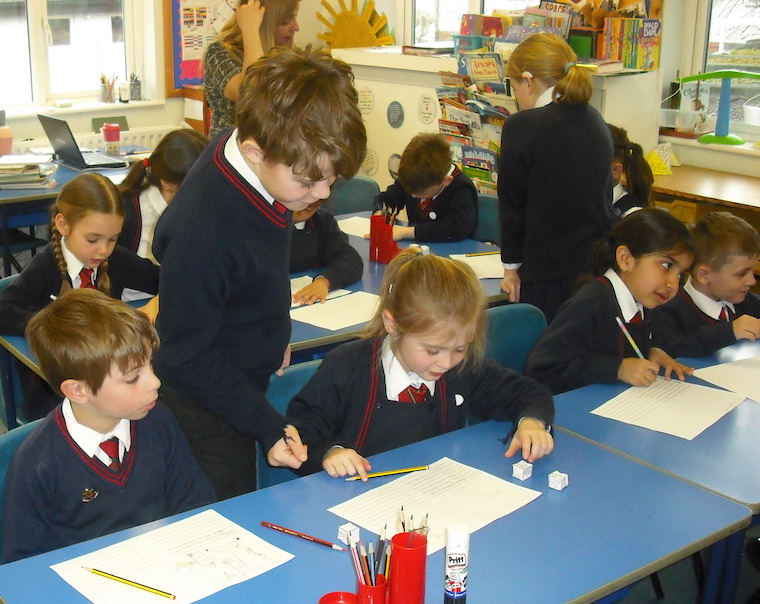 Freshly rested after half term, Form 7 were straight into Book Week. We began with a visit to Forms 2 and 3 where the pupils had the chance to put the story dice, made back in January, to use.
Working with the younger pupils, they created stories about ice cream-eating pigs who learn the piano, shipwrecked men who find magic maps, wishes on falling stars and several treasure chests through magical doorways. The older children enjoyed working with their younger peers and also looking through their creative writing books with them.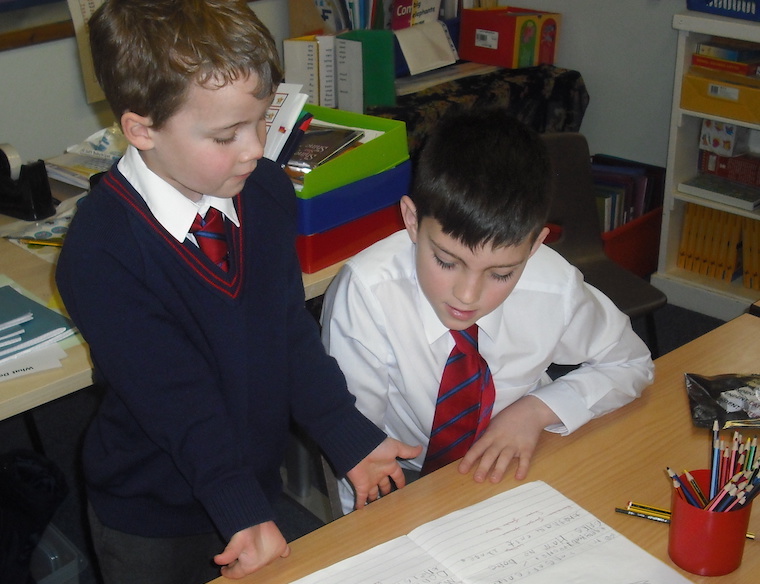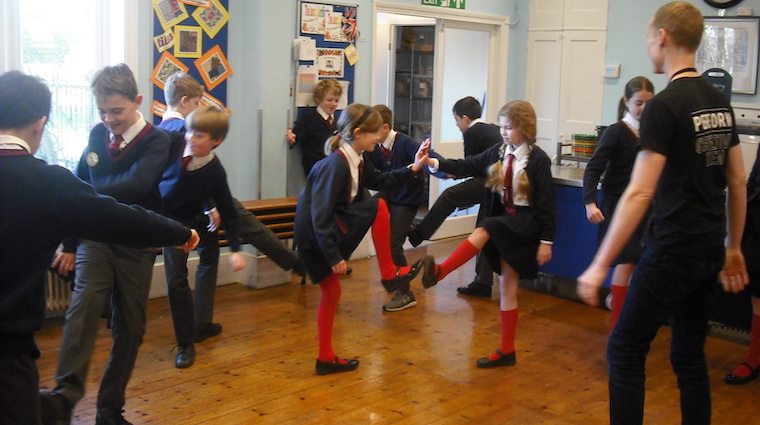 Bringing books to life on stage and screen was the theme of the week and our drama workshop on the book Wonder by RJ Palacio allowed Form 7 to do just that. Using hot-seating and lots of fun character-based activities, the class were able to empathise with the many characters including the main character, Auggie, who has facial deformities, his jealous sister, the school bully and the teacher. The workshop has inspired the class to read the book and watch the screen adaptation.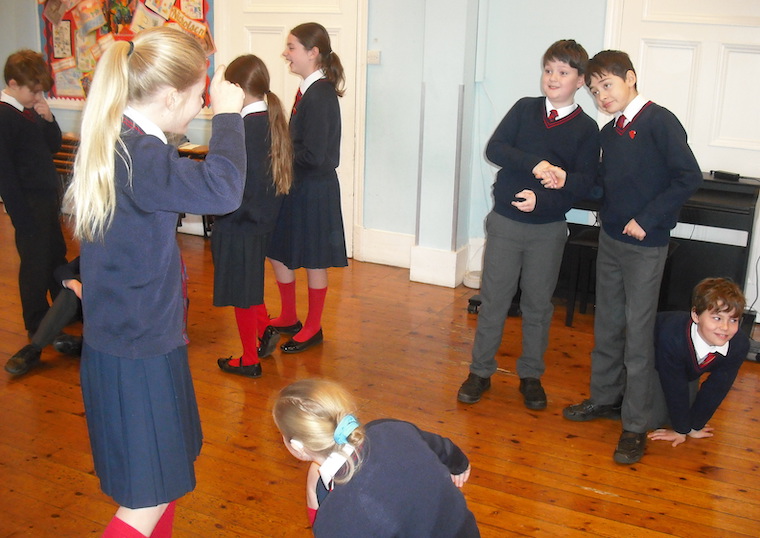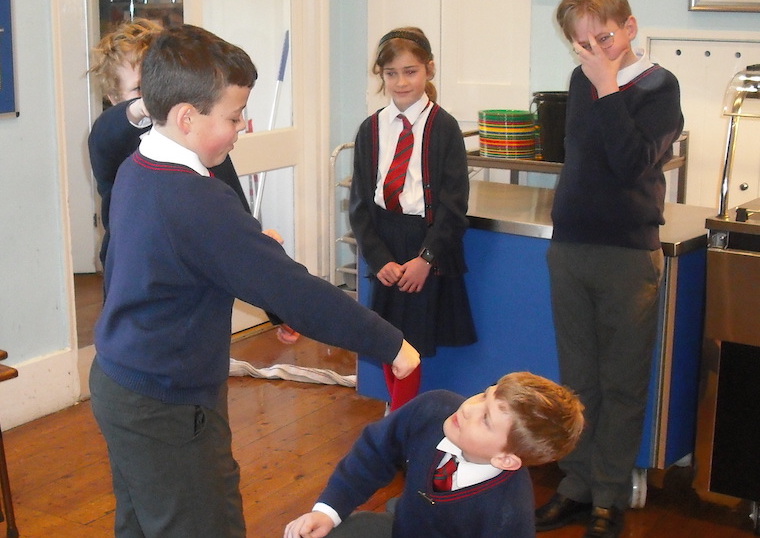 Towards the end of the week, the class themselves took to the stage, presenting a Book Day assembly to the school with their usual pizzazz. You can see more pictures from the dress up day here.
Wishing you a relaxing weekend, hopefully with some time to tuck into a book!