Pancakes and pipettes
27 Feb 2020
Pancakes have been made, eaten and raced this week in Robins.
Our top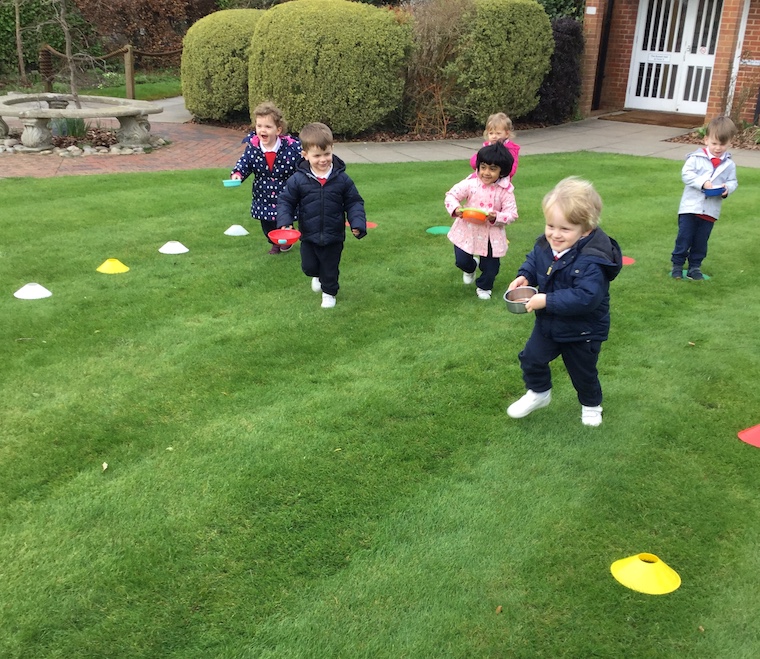 ic this week was Pancake Day. We sampled a variety of pancakes and even had a pancake race. As part of our topic, we read The Runaway Pancake and watched the video on the computer, while imagining we were at the cinema, which was great fun!
Our Robins were very creative and very healthy as they decorated paper pancakes with a variety of fruit and also... some yummy ice-cream. The children used the training scissors to cut around the pictures and then stuck the pictures in place with magic blue glue.
It was quite chilly and we even had snow, so to warm us up we made a lovely spring picture after our scrimbling session. That involved lots of wiggling and jiggling to music and some very creative hands!
It has been Book Week and to celebrate we all came to school dressed as our favourite book characters. It was great fun wearing our costumes to music and Mrs Bannister tried very hard to guess all the costumes. You can see more pictures from the dress up day here.
The children have enjoyed exploring bubbles in the soapy water tray. There were lots of brightly coloured balls and even a few ducks decided to have a swim. It was so lovely to see the children problem-solving and being so involved in their play. They used the ramps to transport water to the bottom tuff trays and filled up watering cans with the pipettes. This did take quite a long time but it was wonderful to see the children persevering!
We finished the week with a lovely walk to visit Bobbin the horse and fed him some crunchy carrots.