Watch out for the wolf...
27 Feb 2020
The Nursery have been busy with the tale of the three little pigs this week.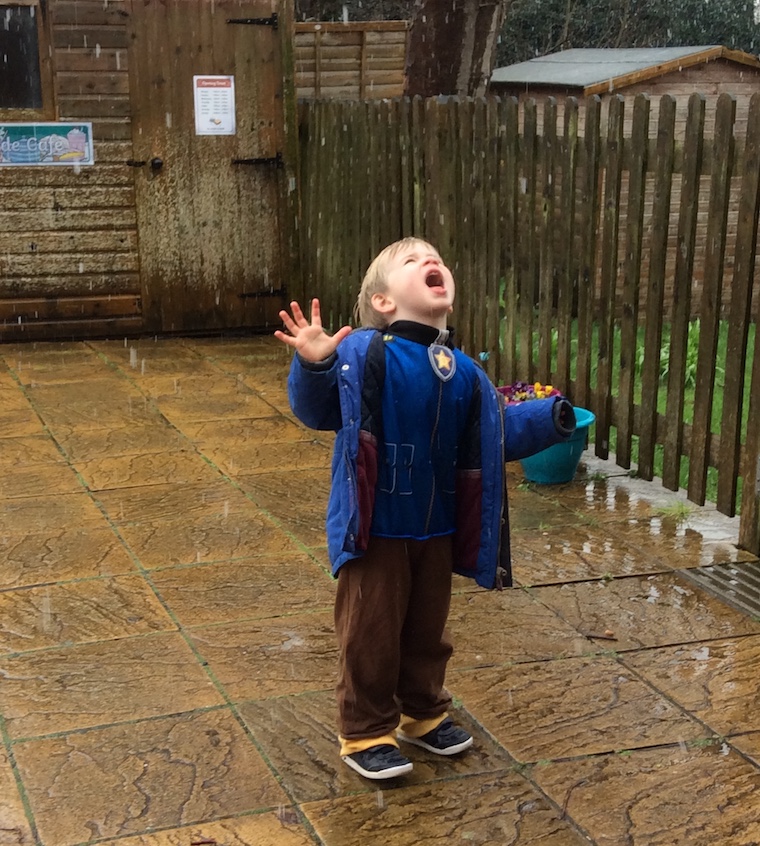 There has been so much huffing and puffing while the children tried to blow down the little pigs' houses! They made houses for the pigs to hide in from the big bad wolf. Some houses were made from sticks and they also made brick houses by mixing the sand and water to make concrete.
The children enjoyed playing the Three Little Pigs game using dice to move around the board while trying to avoid the big bad wolf! In the garden, between the showers and snow, the children enjoyed role playing the story by hiding from the wolf in the playhouse and tepee.
In Pre Prep assembly the children were confident to show and talk about their favourite Nursery stories in preparation for our Book Day on Thursday. Mrs Sayers and I were so proud of the children's confidence and knowledge of the books.
Book Day was so much fun dressed up in our costumes and sharing favourite stories - as well as running and dancing in the snow showers... even tasting the snowflakes! You can see more pictures from the dress up day here.