Bringing books to life
27 Feb 2020
It's been an action-packed and exciting Book Week for Form 1.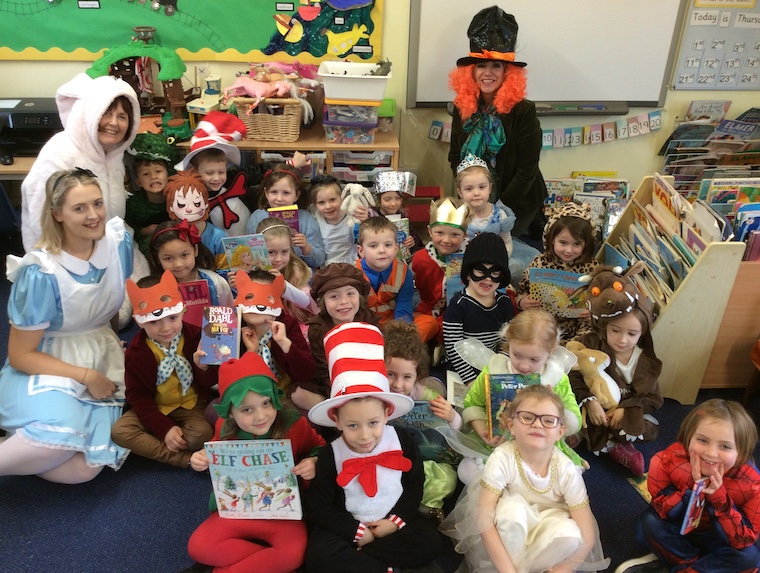 The start of the second half of term has certainly been full of exciting and wonderful learning opportunities for the children. They have had the fun of taking part in a drama workshop which saw them all involved in a story that they acted out with great enthusiasm.
The Pre-Prep assembly involved the children choosing a book from Form 1 that they all really enjoy. It was a close call but they decided that Avocado Baby by John Burningham was their very favourite book in school and some of the children volunteered to talk to the Pre-Prep about the story.
The children also loved making their own bookmarks which they decorated and then laminated with great excitement. Our tiny zigzag alphabet books were completed with great concentration and they all loved the fact that they could wrap them up and fit them neatly into their pockets!
However, I think dressing up day was the most exciting for the children and the clothes that they wore were amazing. As always, children will never be fobbed off with something that doesn't quite make sense, so I found myself having to do a lot of explaining that although I was dressed as a pink rabbit, I was in fact The White Rabbit from Alice in Wonderland. That's just one of the reasons I love working with little ones! (You can see more pictures from the dress up day here.)