Sport reports: Netball
03 Mar 2020
Catch up with netball news, including a first tournament for some members of Form 4.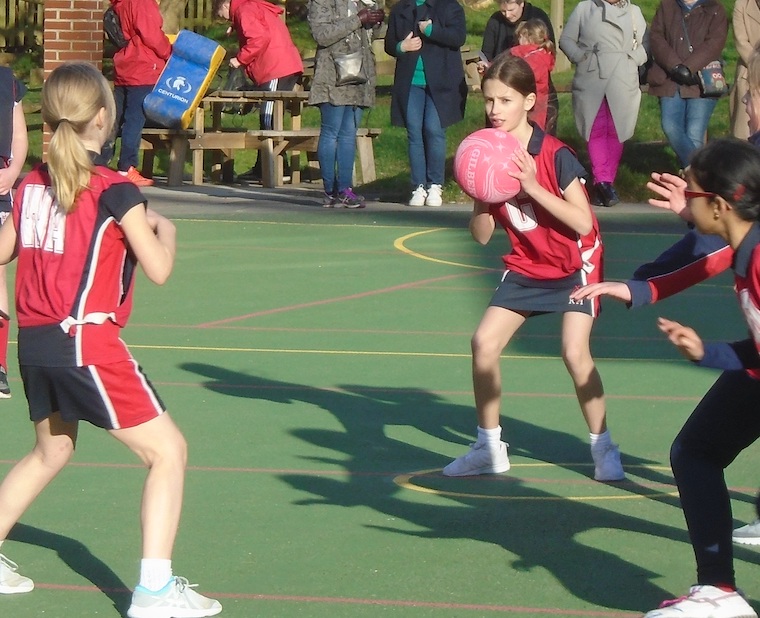 U10/11A v U11A Hilden Oaks: We did very well at shooting and our marking was tight. Our defending needed a bit of work, although we did save some good attempts that the other team tried to score. We were finding space on the court and we all called for the ball. Well done to the player of the match, Lucy, who scored the most goals. It was such an exciting match, where Hilden Oaks were in the lead, then Russell House were in the lead and it kept changing, until the final quarter, when they just beat us. The final score was 24-20. Well done girls.
U10/11B v U10A Hilden Oaks: We did very well on passing, chasing the ball, catching and moving into space. Our player of the match was Ellie. She played very well and was centre for most of the game. We need to continue working on our defending, but our footwork was great. Unfortunately Hilden Oaks played their A team against our B team, which put us at a disadvantage, but it didn't stop us from playing our best. Well done for not giving up girls! The final score was 13-0.
U9 Netball Tournament at Sevenoaks School: Our U8/9 netball team played in the tournament. All players gave it their best shot, especially our under 8s, who were playing in their first tournament. Our first match was against St Michael's, where we played very well in the first half, managing to get the ball into the D twice where Dorothy scored 2 goals. Although we lost 8-2 in this match, there was a good all round effort. Our second match against Holmewood House was stronger. We played some really good passes, clean footwork and we were much better at finding a space. All players tried their hardest and at half time it was 2-2. In the last few seconds Holmewood House scored another goal, which then put the score to 3-2. It was a very close and exciting game. Our last match was against The Granville and it was a tough game. We had some good efforts from Charlotte in defence and Martha for her speed and getting into a free space. Unfortunately this time it wasn't to be. Next time, we will have to try to get ball-side a bit more and work on getting the ball into our D to score. We finished the tournament in a respectable 4th place. Well done, Russell House.
Reports by Abbie, Bardot & Dorothy