Our magic beans
05 Mar 2020
With Jack and the Beanstalk a favourite story in Robins this week, guess what they did?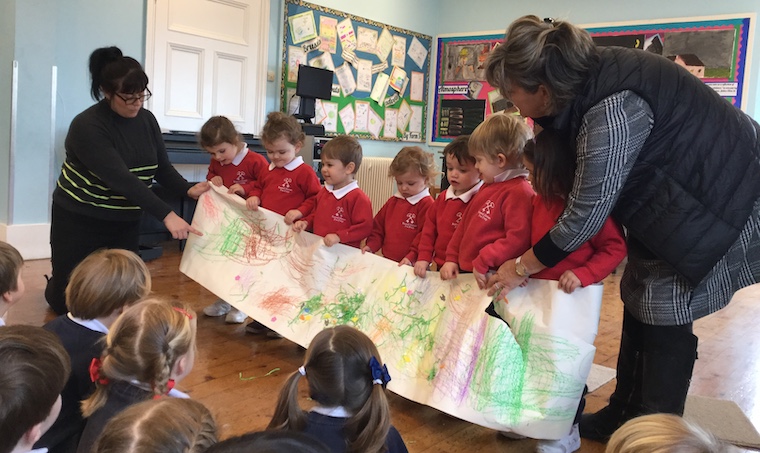 Our topic this week was Traditional Tales so we enjoyed sharing a variety of books. Our favourite story was Jack and the Beanstalk. As part of our topic, we planted our own magic beans. However, instead of planting them in soil, we used cotton wool and a zip lock bag as this will enable our Robins to look at the roots and different parts of the beans as they grow. It was also a great way to promote fine-motor skills, as the children used pipettes to water them.
On Wednesday it was our assembly, so we showed the beautiful spring collage we made last week. In addition, we had an exciting treat for our Pre-Prep friends as we performed the song and dance Music, Music, Music. This was so much fun and it was lovely to see the teachers wiggling along with us. The children enjoyed using the claves, which Mrs Bannister kindly let us borrow.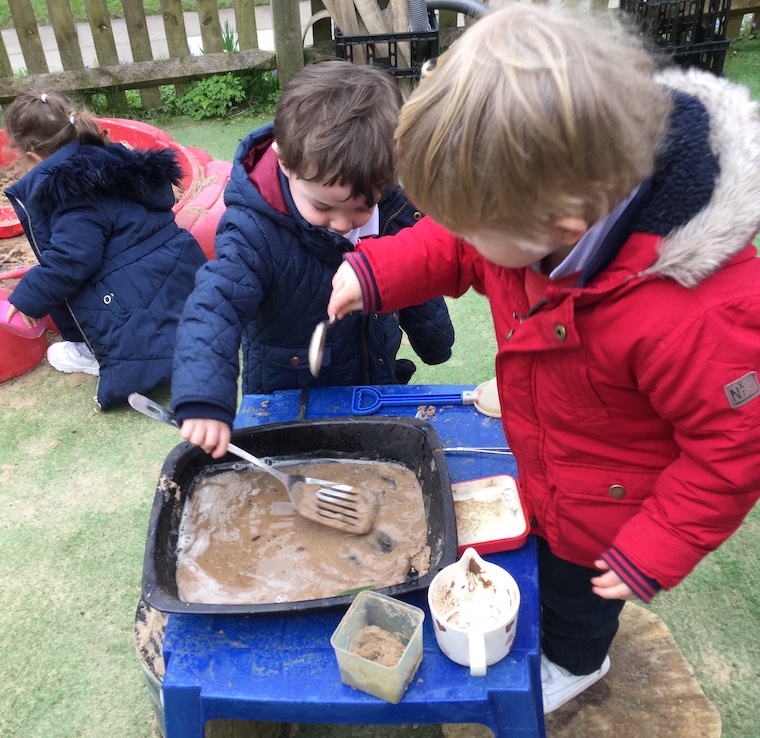 When we returned from our assembly, we made a delicious bean salad, using a variety of different beans and vegetables. There was so much choice and it was lovely to see the children excited about vegetables! This activity promoted lots of communication as we spoke about the different colours. There has been a big focus on numbers this week, with children matching numbers and also making the correct amount of dots on the numicon posters.
The rain did not stop us from playing outside and our Robins enjoyed using the rain water in their play to make mud pies. The mud kitchen is a very popular area and cultivates imagination as children use real items. Everyone is always very engrossed in their play and because of this, there is much more language outside due to the imagination and creativity that children are introducing into their activities.
In an extension to this week's topic, next week we will be planting seeds to create our own vegetable area.