Netballers through to nationals!
06 Mar 2020
Catch up with news from recent tournaments and matches.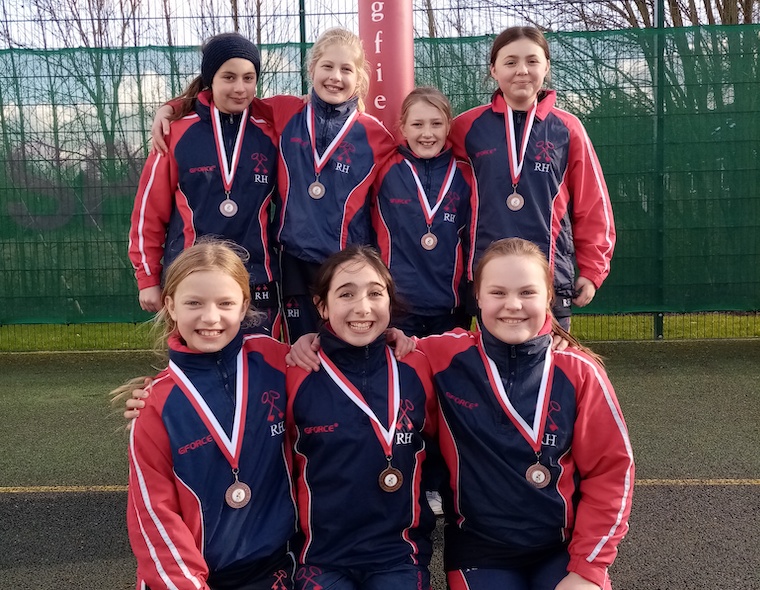 Last Monday, our U11 Netball Team played in the ISA London South Netball Qualifiers at Lingfield College. There were 11 schools in total and we played ten 7-minute matches. Our first match was against St David's Prep, which we won 5-0. Then we played the Mead and drew 3-3, although we were unlucky not to win that game. Our fourth match was against Rosemead, when we played very well and won 5-2. Our fifth match was against West Green, which was tough but we drew. Next we played Annan School, which we won very convincingly 9-0. Then we faced our hardest match against Oakfield and unfortunately lost 7-3. They were a very strong and incredibly tall opposition and we had to defend the best that we could. Our eighth match was against Radnor House, which we won 5-1. Next we played Oakhurst Grange and won 4-0. Lastly we faced Lingfield College Prep and won 9-0.
We all played really well, but know that we sometimes could mark a bit tighter. Our passing was superb and we were finding good space on the court. We were all very nervous when the results were announced. We knew we had played well and hoped we had secured a top three finish to qualify for the national finals. Amazingly, we finished in third place! We were awarded bronze medals and it was confirmed we had earned ourselves a place at the ISA national finals. Good luck to the team for Wednesday!
U10 Netball Tournament at Caterham: We played five games against the teams in our group. We won 2-1 against St Michael's, 4-2 against Radnor House and 4-2 against Sutton High. We drew 1-1 with Derwent Lodge and lost 2-0 to Micklefield. This took us into the semi final, but unfortunately we lost that game 7-0. After that match we played another to find out who came third and fourth. We narrowly lost and come fourth out of 12. It was an exciting tournament and we are very pleased with how well we played!
U11 v Steephill School: It was a wet day, but we played amazingly and won 17-13. Steephill was a hard team to play against and had many tall players - although we have played them before in netball and hockey and won both times. We moved into space well and worked hard on getting in front of our players. Well done on another great win!
U10B v Steephill School: It was a really close match and we were winning 2-0 after the first quarter. In the second quarter, Steephill scored three goals and then it was well-balanced for the rest of the match. The final score was 3-2, so we narrowly lost, but it was a fun game where we worked hard on moving into space and passing accurately. Our player of the match was Matilda because of her excellent shooting.
Reports by Lucy, Elizabeth, Zhanna and Florence