Phones and fables
12 Mar 2020
Form 2 presented their assembly, planted cress and made telephones this week.
The children thoroughly enjoyed acting out their fables to main school in assembly. They spoke clearly and very confidently. Well done, Form 2!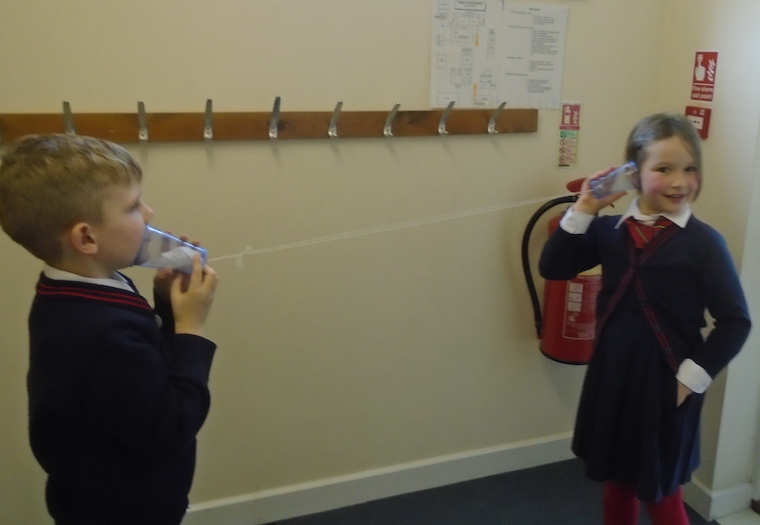 They enjoyed experimenting how sound travels in Science. They discovered that if the telephone string is taut, the sound is louder. However, if the string is loose, the sound is very quiet and difficult to hear.
During Mathematics, the children have been consolidating time, place value and their times tables. They have been using the 100 square to add and take away multiples of 10.
In Humanities the children planted their own cress seeds which they have to love and care for. They have each been given the responsibility to water their seeds daily and told that they need to look after their cress to ensure the seeds survive. Fingers crossed that they are all good cress carers!