Bean sprouts
12 Mar 2020
The topic in Robins this week has been Growing and Planting.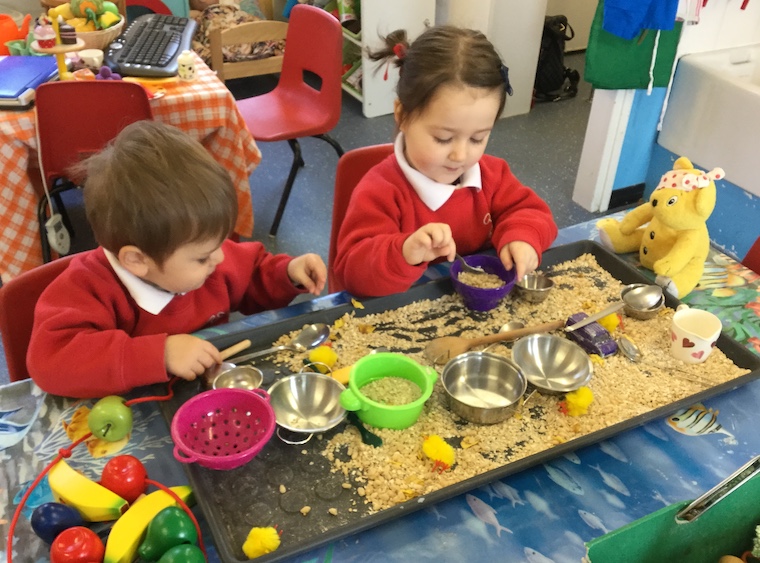 As part of our topic we spoke about different fruits and vegetables and what is needed to make them grow. The children were surprised when they came in on Monday to see that tiny shoots had appeared from their magic beans. It was lovely to see the children so excited and they asked if they could have a closer look. We carefully removed one of the beans and we all had a look during carpet time.
Continuing with our topic, the children enjoyed planting a variety of seeds and beans and they are looking forward to watching them grow.
Our story this week was In the Nest which was about two little birds who looked after their eggs. The mummy bird kept the eggs warm until the eggs started to hatch and then, out popped the baby birds. Once the baby birds had grown their feathers they fledged out of the nest. We had a discussion about growing and how we all change. With this in mind, we measured ourselves using wool - perhaps you could measure your child in a couple of months' time and look at the difference.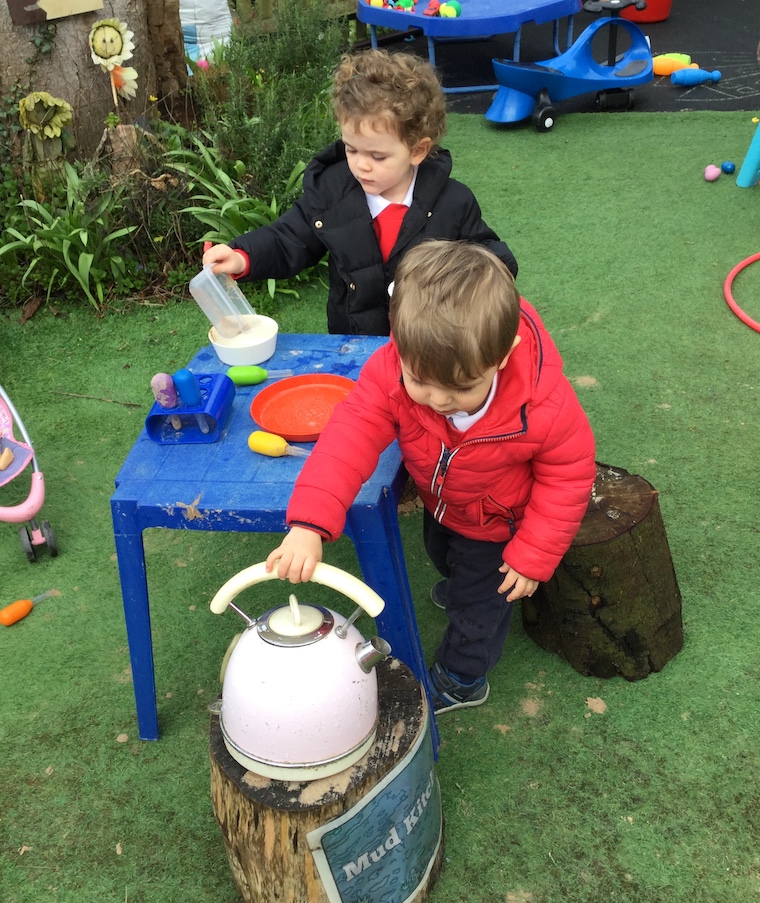 Cooking has been a big focus this week and our Robins enjoyed making vegetable pizzas and banana muffins. Our cooking activities support and develop the children's social and emotional development as it develops confidence and skill and it also teaches them how to follow directions. It is a great way to discuss the importance of washing our hands, too. Mr McCarthy, Mrs Irvine and Mrs Burness have enjoyed tasting our scrummy delights and we also received a very special card. We opened the envelope during carpet time and the Robins were delighted as Mr McCarthy had sent us a thank you card for the yummy pizza, which he enjoyed for his lunch.
The new additions in the mud kitchen area are proving very popular and the makeover has provided more space for the Robins to explore and cook. It is such a sociable area where the children (and teachers) can explore and experiment... and most importantly, have fun! The pipettes were used in a variety of ways and it was great to watch the children leading their own play. Some children used the pipettes to transport water and others used them to make bubbles.
We finished the week with a lovely walk to see Bobbin, followed by an adventure of walking in the woods to look for bears and fairies.