Soap power
19 Mar 2020
Form 6 enjoyed a fascinating demonstration on the powerful impact of soap.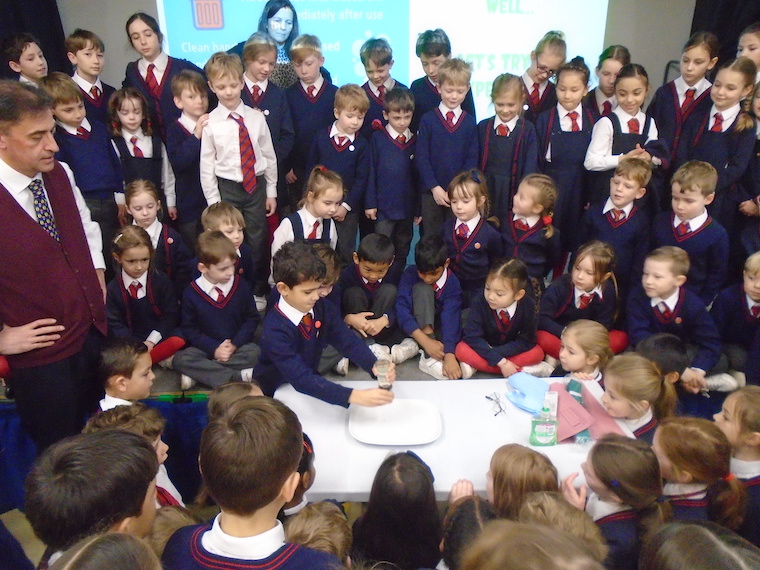 It's been a busy week for Form 6 and the children have been working hard in their lessons and enjoying themselves.
In gymnastics lessons, the children have been performing the routines they have been working hard on all term. They chose the level of routine they wanted to perform and developed the skills needed over the term. Lots of children learned or perfected some tricky skills, particularly backward rolls and cartwheels and many chose to perform the harder routines.
In netball, the girls enjoyed a mini tournament and have been learning some umpiring skills too. They had to identify footwork, obstruction, contact and ball handling, as well as when the ball had travelled over a third or had not been received in the centre third from a centre pass, plus out of court throw-ins. In addition, they recorded which team had the next centre pass and kept count of the score. Umpiring is a really difficult skill to master and the girls were making some excellent calls!
In rugby, the children were asked to run the gauntlet. This involved running around a rugby pitch, where the boys were either tackled or had to run into a tackle bag, with agility poles in between. The boys took turns tackling and going on the tackle pads. All in all it was a great activity that made them focus on their tackling technique and side steps to avoid obstacles and tacklers.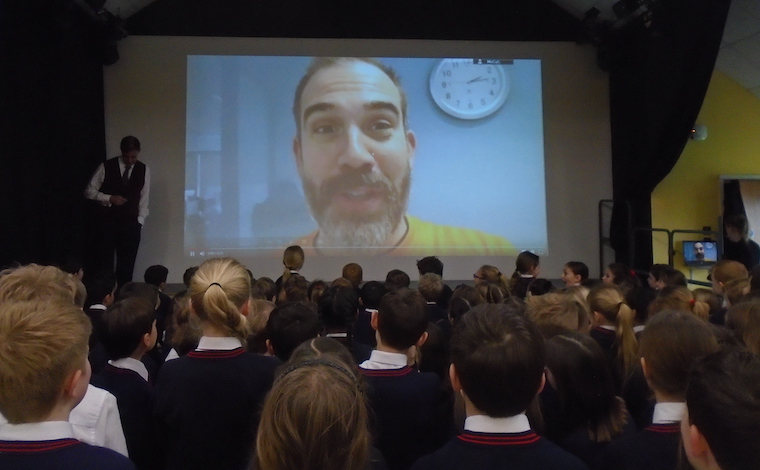 On Thursday, Mr McCarthy treated the children to an extremely exciting and scientific assembly. He did an experiment which demonstrated how quickly and effectively soap can kill a virus. The children gathered around to watch as he asked a pupil to pour water onto a plate. Pepper was then added, which quickly dispersed. Then, a tiny amount of soap was dropped to the middle of the plate from a child's finger.
The results were instantaneous and quite incredible to watch. A large ring of clear water was created around the soap and the pepper ended up around the edge of the plate. The children were absolutely amazed. It is definitely an excellent experiment to try at home! Following that, the children were excited to watch a personalised video, created by Xander and Chris Van Tulleken, which has been shared on Twitter and can be seen here.
Congratulations to this week's badge winners: Eashar, Alex, Isobel, Dylan (white) and Ava (silver).
We are so proud of how sensible the children have been with all the extra precautions that have been enforced to curb the spread of any viruses. Keep up all the handwashing (while enthusiastically singing) and remember: Catch it, bin it, kill it!
We wish all our Form 6 children and Russell House families a safe and healthy Easter break and we look forward to welcoming you back soon.