Remarkable Success in Scholarships
01 Mar 2022
Russell House is shining with pride over the news of receiving a dozen Scholarships for Form 7 pupils.
Independent secondary schools have recently issued an impressive tally of no less than twelve Scholarships to Russell House Form 7 pupils. Each of the twelve Scholarships is an outstanding achievement, both as a testament to the resilience of the pupil who worked so diligently over the difficult circumstances of the past two years and as a success for the school in receiving such an impressive array of Scholarships.
Russell House Headmaster, Mr Craig McCarthy, said: "I am immensely proud of all the children who have worked so hard and I take this opportunity to congratulate our pupils and their families on this shining success. I also congratulate our team of teachers, led by Mrs Gascoigne and Mrs Reay. I could not be more proud of everyone, at whatever stage they are involved, in preparing our pupils for the next stage of their education."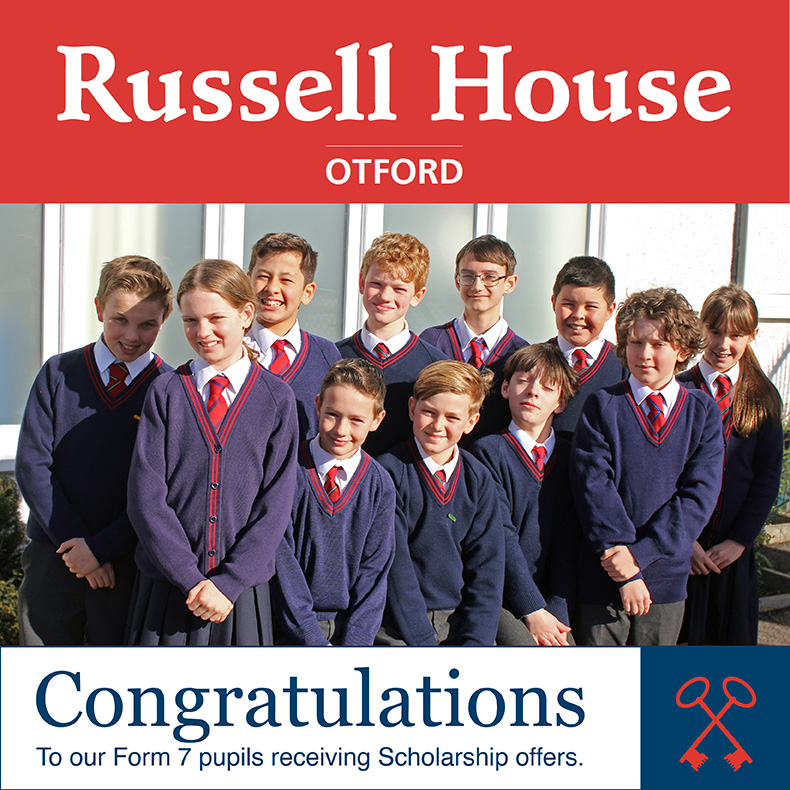 Scholarships have been awarded for a broad range of talents and aptitudes, including:
Performing Arts
Academic (including the Bunnell and Parnell Scholarships and a special Headmaster's Prize for English)
Innovation in Technology
Sports
All Rounder
This variety strongly demonstrates how Russell House continues to deliver on opportunity and choice for children, providing attention to each pupil in order to unlock potential and thrive in their individual talents.