Bee the best that you can bee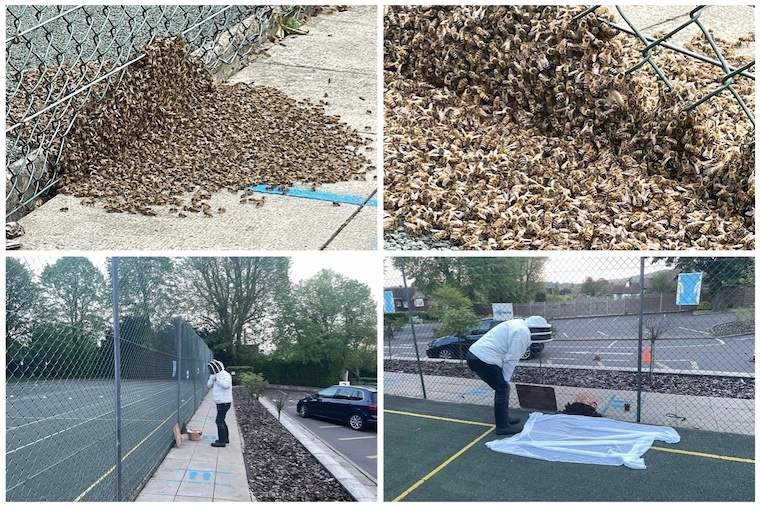 Just when I thought I had seen everything this year, we were visited by a huge swarm of bees in May, which, when buzzing around above my head, reminded me of the biblical plagues.
The swarm mentality is vital for a community of bees to survive. To achieve it, they remain loyal to each other providing unswerving protection for their queen. I marvelled as local friend and former member of the Russell House family Mr Farrow enticed the swarm wholesale into a special upturned basket. He whisked them away to one of his hives where I understand the bees are still doing very nicely.
I could not resist the metaphor this provides following the strange year it has been. As a school, we have prevailed and grown strong as a community because we pulled together in the face of adversity, protecting our 'queen' - the school itself – and we waited, still wait, for calmer times.
Where is the Russell House honey to join the eggs? I hear you cry. Maybe another time but certainly we can all look forward to the Good Life returning and for our restored freedoms to taste extra sweet.
Craig McCarthy
Headmaster