Nursery
Russell House Nursery is a busy, happy environment where teaching is based around the children's enthusiasms and interests, building the foundations of independent learning.
The Nursery classroom layout encourages a wide variety of activities and opens out onto a large, secure garden enabling the children to circulate freely between indoors and out.
They have many opportunities for exploration and play, stimulating their imagination, sparking curiosity and ensuring they have fun. The muddy area is great for squelching and stomping in wellies while making tasty pies in the mud kitchen. They keep their plants and vegetables watered, play in the sand, swing and slide from the climbing frame and have picnics on the lawn.
The children have been zooming to the moon in their rockets this week in Nursery!

Mrs Bennett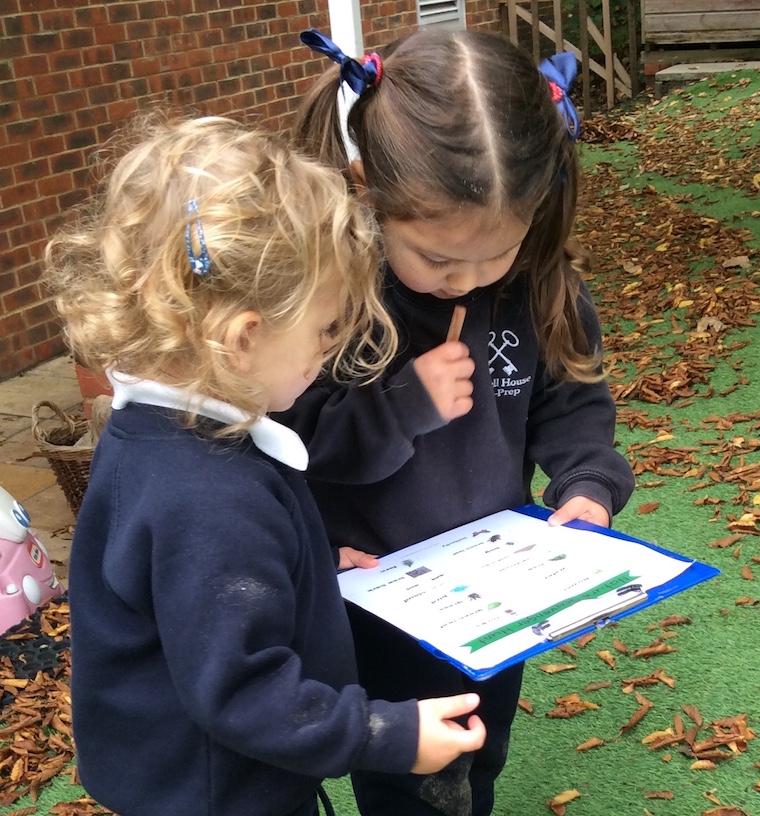 They cook, have fun with computers, dress up and continue learning the fundamentals of numeracy and literacy. The class also makes use of the wider school facilities, including our ICT hub and library, music room and gym equipment.
Books are used to reach all areas of learning, often providing a theme for the week's activities. For example, the story of three rock pool creatures sharing a shell supports discussions around sharing with friends, exploration in the class 'rock pool', and a look at non-fiction stories to investigate what is found on the beach and under the sea. When the class read Stanley's Stick, they explored the school grounds for sticks; discovered properties of sticks (floating, breaking, hard, light, heavy); counted and compared lengths of the sticks they found; and thought about uses for their sticks.