Transition
Activities in Transition are creative, inspiring and fun. The class provides a gradual transition for children between the play-based learning of the Nursery and more teacher-led experiences in Form 1.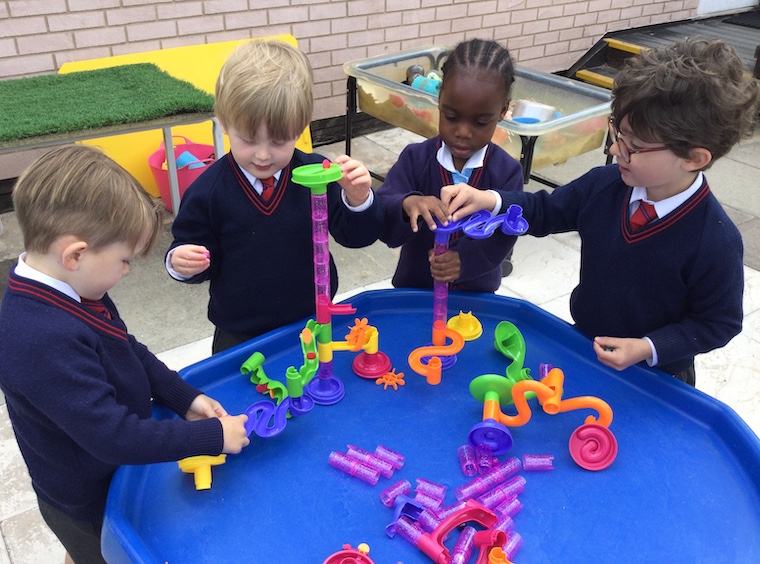 The best place to discover the variety of activities in Transition is through our News pages, where you can read reports of activities week by week and enjoy pictures taken in class. Here are some excerpts:
Scintillating Science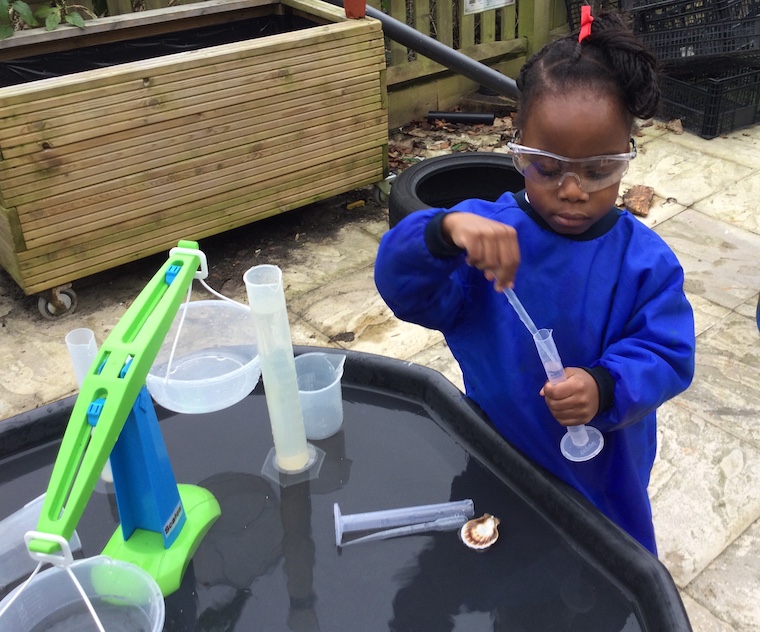 What an exciting return to school we have all enjoyed in Transition, with the start of our science-focused fortnight! The children were excited to see that our role-play area had transformed into a Science Lab over the holidays, complete with all manner of interesting objects to explore, including pipettes and test tubes. So we have set to work, carrying out a range of experiments and, where possible, just like real scientists, asking lots of 'why' questions and recording our findings.
Numbers in action
We thought it was the perfect time to harvest our potatoes! The children very much enjoyed digging with their hands to uncover a wonderful crop of potato 'jewels'. As usual, we took the opportunity to hold a class survey on how many potatoes we thought we would find, with estimates ranging from 4 to 1.1 million! The result was 65, which we were delighted with. Lots of learning then took place when we started to weigh and compare findings, learning that the highest number of potatoes does not always mean the heaviest. Mrs Wray received our harvest in the kitchen, and we looked forward to sampling and enjoying them at lunchtime later in the week.

Inside...
Our minibeast display in the classroom is a constant reminder of all the creatures that we have seen and talked about this term and provides a riot of colour, complete with dragonflies and butterflies dancing in the breeze and friendly-looking, dangling spiders. The children have really enjoyed choosing what they would like to create, bringing their own ideas. One spider is a very rare breed indeed and has eleven eyes, although I am relieved to say that he only has the usual number of eight legs!
...And out
In PE we had lots of fun on the lawn, continuing our theme of minibeasts. Any passing children or teachers would have seen Transition spinning like spiders, fluttering like butterflies, dancing like bees, sliding like snails, scuttling like woodlice, slithering like slugs, creeping like beetles, marching like ants and wriggling like caterpillars! Phew! Exhausting to say, let alone watch!