Year in review
Russell House believes strongly in the development of the individual child and, as individuals, we celebrate academic achievement, acknowledging excellence and special levels of relative effort, progress, sporting endeavour and citizenship. We celebrate the school year that has passed and say au revoir to the outgoing Form 7s as their time to move on from Russell House has arrived.
ACADEMICS
When I meet prospective parents with their babes in arms, I ask them what they are looking for and, quite rightly, they talk about their children being happy, with opportunities to pursue a range of interests and find out who they are. They nearly always go on to talk about the importance of keeping options open for secondary school. This is what I believe we do so very well and this year, the 22 members of our talented Form 7 have proved this to be true once again.
86% of the pupils who sat the Kent Test achieved grammar status and they secured 17 offers from independent secondary schools. Amongst these offers were 3 academic scholarships, a music scholarship, a choristership and a sports scholarship.
Our leaving pupils are heading to 14 different secondary schools, including independent and super-selective grammar schools
Mathematics
Mathematics is at the heart of so much in our everyday lives and we continue to relish making the subject accessible, challenging and fun. Everyone in Form 3 to Form 7 competed against more than a million pupils worldwide in a World Online Maths Day. Our Form 7 team placed an extraordinary 21st in the Hall of Fame.
Form 4 and Form 5 pupils took part in their First Maths Challenge and the Mathematical Association made special mention of Zachary Bourne for achieving full marks.
Teams from Form 5 and Form 6 took part in the highly competitive Beagle Maths Challenge. The Form 5 team came 6th from 58 teams all working at speed in this high-energy contest.
Form 6 and Form 7 competed in the Primary Maths Challenge and six of our Form 7 pupils were invited to compete in the finals. We achieved 3 bronze medals (Dakota Case, William Stanley and William Ford) and 1 silver for Ella Rae. Only 1.6% of the 58,000 pupils who entered from around the World achieved this honour.
Science and PSHE
Whilst we are very proud of our bespoke science lab facilities, we are firm believers in teaching science in context. Form 2 learned about livestock and arable farming at Kent Life. Form 3 and Form 5 spent a day in the sunshine, investigating habitats at Horton Kirby and Form 4 honed their geology skills, identifying rocks and soils under microscopes.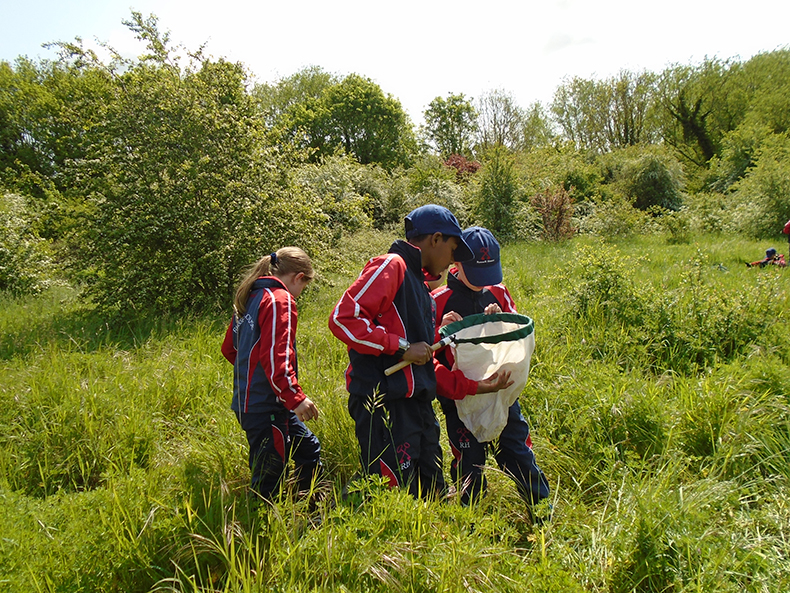 Form 6 were treated to a day out at the Royal Observatory in Greenwich and, blessed with clear skies, spent a pleasant evening on the Paddock walking in the footsteps of Galileo to observe Jupiter and its four major moons.
Form 7 headed to The Science Museum with a focus on Electricity and in addition to the usual raft of hands-on exhibits they were also able to explore a variety of careers in the sciences.
Closer to home, at The Farm Form 2 planted magic beans, and Forms 5, 6 and 7 explored the mental, physical and environmental benefits of working the land together to grow potatoes, parsnips, carrots, broccoli and onions, to be shared by all.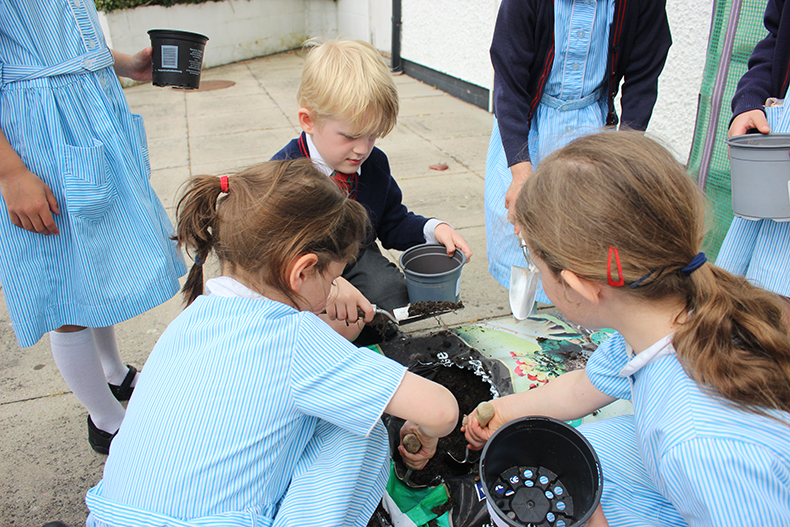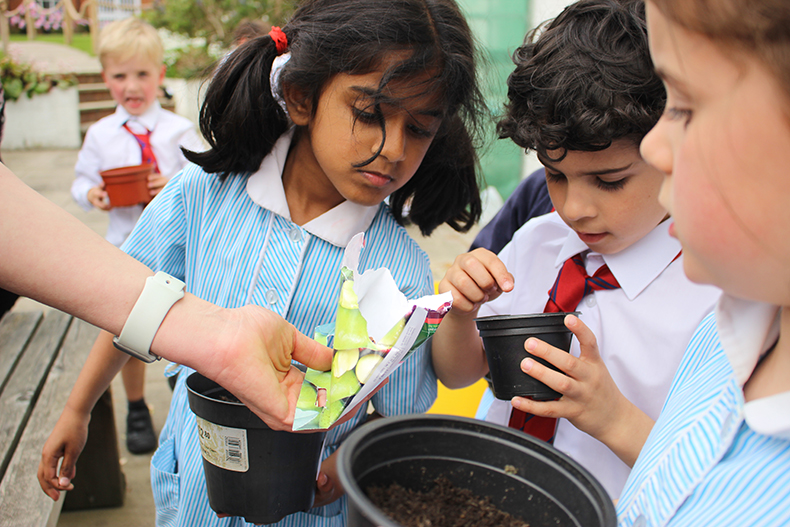 Humanities and Modern Foreign Languages
To understand this complex world, children need to understand the humanities subjects.
We teach humanities in a multidisciplinary way