"Prepared for my new journey"
In his speech at Prize Giving, our Head Boy provided a whistle-stop tour of his prep school highlights, starting with 'the lawnmower dash' and what it taught him.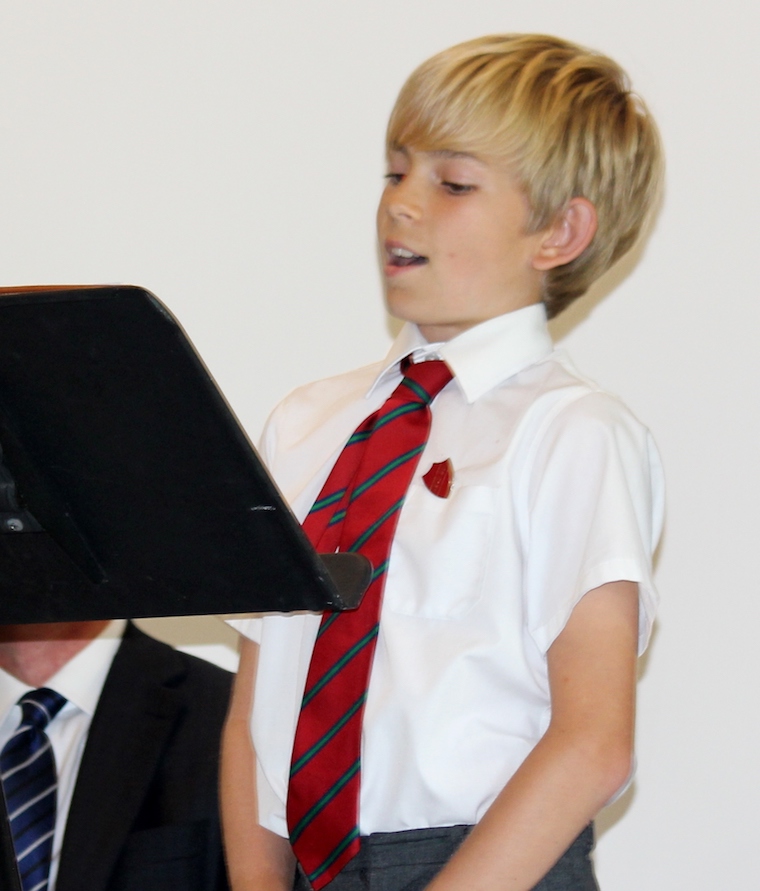 I started in Robins in 2010 and forever after I have loved my prep school experience. I vividly remember going outside into the Robins' garden and being so excited to get to the toy lawnmower first, which would always be a race against Oliver, Edward and William. This is where I discovered that I was quite fast!
My speed has helped me in many sports, not just the lawnmower dash. I have enjoyed being a part of many team victories on the sports field and running tracks in Russell House colours, from winning the indoor Sevenoaks 5-a-side football tournament to winning the Kent cross country team event. Both are no mean feat considering the relative size of our school.
At Russell House you're taught to be more than a one trick pony - running sports races are not the only races we compete in here. We also have maths races! In these, you work out the answer to the question as fast as you can and then run to get the answer marked.
Mrs G has nurtured my love for maths. I now have a silver medal in maths among a total of five people from Form 7 who received a medal, 3 getting silver and 2 getting bronze.
I've been fortunate enough to go on many great school trips with Russell House, starting with Sainsbury's in Otford in Form 1… to the last school trip to France in Form 7, which was my favourite. The 5 days in France were awesome. We walked up the Eiffel Tower and did lots of other interesting things such as visiting the Battle of the Somme trenches and shopping for lunch in a real French market!
These school trips have taught me to be very independent. The first ever night away from our parents was in Form 4 where we camped out in the school. We played games and told jokes around the campfire whilst eating marshmallows. In Form 5 was PGL - this was the next step up - staying away two nights and doing more challenging activities. In Form 6 we went off to Norfolk Lakes for 3 nights doing more water based activities. In sailing I tried to help Edward back into the catamaran but in doing so I fell in myself and embarrassingly ripped my trousers on the rudder!
Participating in Speech Club since Form 2 and appearing on stage several times over the years has given me the confidence to stand in front of you today. This is thanks to Mrs Reay and Mrs Dwyer.
I could remain all day telling you the great things I've experienced in my time here but time allows me to just touch upon a few of my fondest memories. In September I'll be starting a new chapter and I will be joining my brother at Judd. The teachers have all helped me to feel thoroughly prepared for my new journey and I say thank you to them all. I believe Russell House has given me the confidence to take on whatever life will throw at me.
I believe Russell House has given me the confidence to take on whatever life will throw at me.