We've welcomed everyone back!
18 Jun 2020
Russell House has welcomed all children back to school.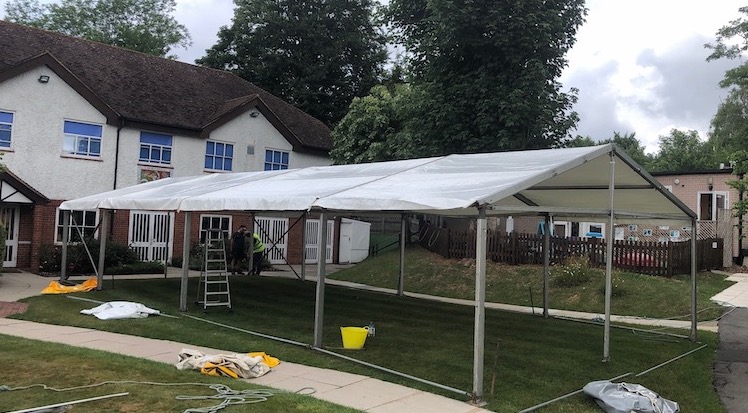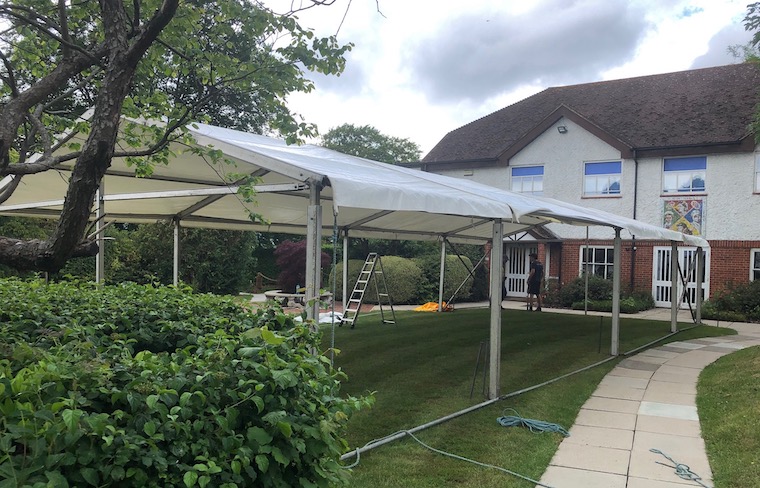 Russell House welcomed all children back to school from Tuesday June 23. Measures taken to ensure the safety of staff and pupils have included the installation of a large marquee at the heart of the site.
The opening followed the Secretary of State's declaration that schools which have the capacity would be able to bring back more children. To make this possible and to follow the existing guidance on protective measures, Russell House has installed a large marquee to create extra classroom space. Additional bathroom facilities have also been hired.
Pleasure to see the school buzzing with activity and laughter again
"We are keenly aware of the importance for our children to enjoy a more normal educational experience before the start of the long summer holidays," says Craig McCarthy, Headmaster. "We have therefore taken all necessary steps to make this possible, ensuring children can interact in person with their friends and teachers. It will be an enormous pleasure to see the school buzzing with activity and laughter again."
Russell House has maintained a comprehensive online education for pupils throughout the period of lockdown while also offering on-site classes for the children of key workers. From Monday June 1st, children in Pre-Prep, Year 1 and Year 6 were invited back to school, in accordance with Government guidelines.
This is a time for real optimism as a sense of normality returns
Now, with the ability to offer safe education to all its pupils, Russell House will be closing its very successful RHOnline! operation. This included a near full timetable of online interactive lessons and activities as well as a virtual whole school challenge every week (including exercising the distance from Otford to Nepal – successfully achieved!). Throughout the period, technology enabled pupils to see and talk to their teachers during the school day, receive feedback on work in real time and engage with classmates in Form time.
"Our focus since the lockdown was imposed has been on the education and wellbeing of our pupils," explains Mr McCarthy. "It has been very important to maintain continuity and contact with teachers and classmates. The support and feedback we have had from parents in regard to our provision has been amazing. Now we are delighted to be able to welcome all pupils back to school next week. This is a time for real optimism as a sense of normality returns."