Winter days full of fun
14 Jan 2021
The Robins topic this week was Winter - and it has certainly been very cold and wet.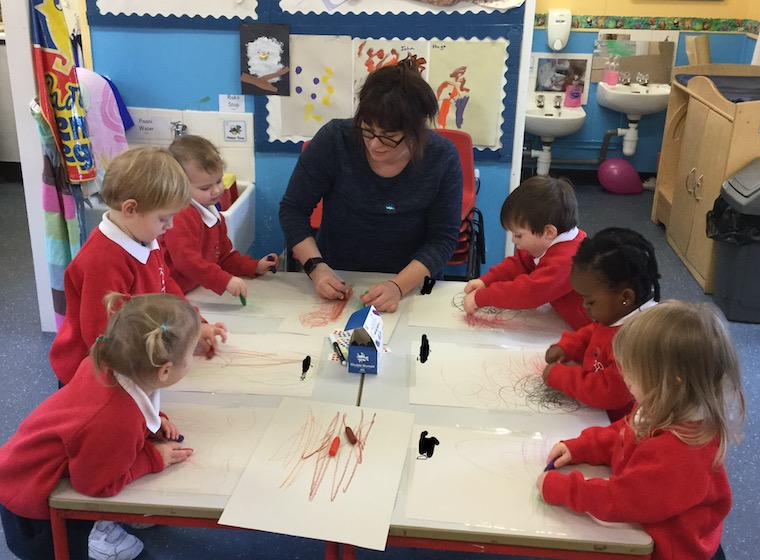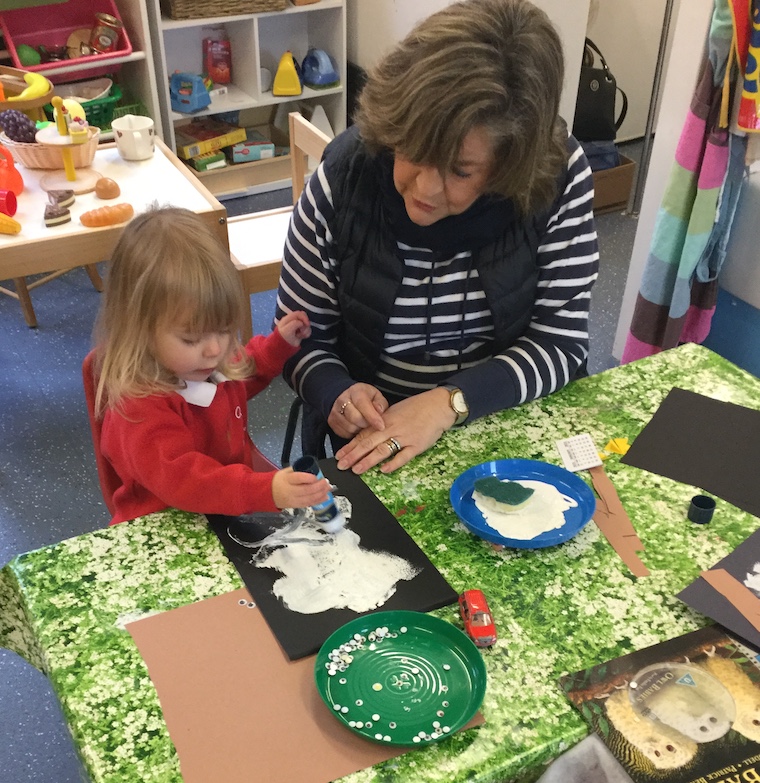 We welcomed a new Robin this week and it has been lovely to see all the children happy and busy in their play.
Last week the Robins enjoyed reading Owl Babies, so we made snowy owls as part of our topic. The children used a sponge to transfer white snowy paint onto black paper. It was lovely to see them persevere, as the sponge kept getting stuck in the paint. They then very carefully added googly eyes, a beak and some branches to their pictures.
Our Robins love exploring the great outdoors so we ventured out for several walks across the field, through the woods and back through the wishing tree.
As the weather was a little gloomy, we decided to have a wiggle and a jiggle and scrimble to music. The Robins were able to follow instructions and, most importantly, they had lots of fun. They produced some fantastic pieces of work and enjoyed using a variety of stickers to make their pictures extra colourful. This is a great mark-making activity and it supports children's communication and language.
Carrying on with our Winter topic, we decided to make snowy oats. We spoke about the ingredients during carpet time and the importance of washing our hands. The children enjoyed mixing oats and Greek yoghurt in their individual pots, adding cherries and raisins on top.