Our Russell House Rainbow
12 Mar 2021
Congratulations to our School Council who realised their ambition of creating a living rainbow.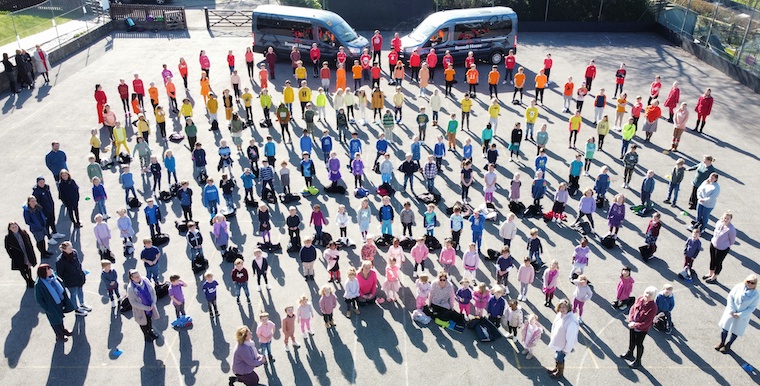 Our Form 7 School Council succeeded in creating a Russell House rainbow this week as a huge thank you to the NHS.
Members of each form were asked to come to school in a single colour of the rainbow and to bring with them an item of food of the same colour to donate to our local Sevenoaks food bank, Loaves and Fishes.
The final element of their charitable endeavour was to raise money for our partner school in Nepal. So far, more than £1,100 has been raised. There is still time to make a donation, through this just giving link.
As you can see from the photos and video, the event was a huge success. Congratulations!