Green shoots
19 Mar 2021
All things green have been popping up in Form 1 this week!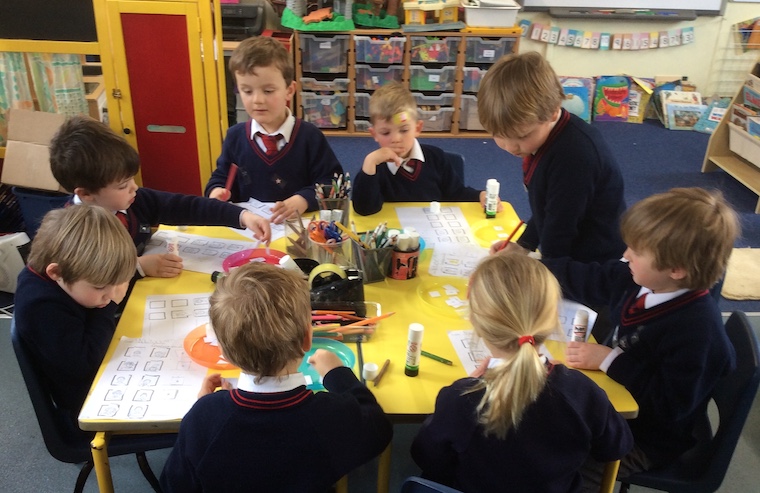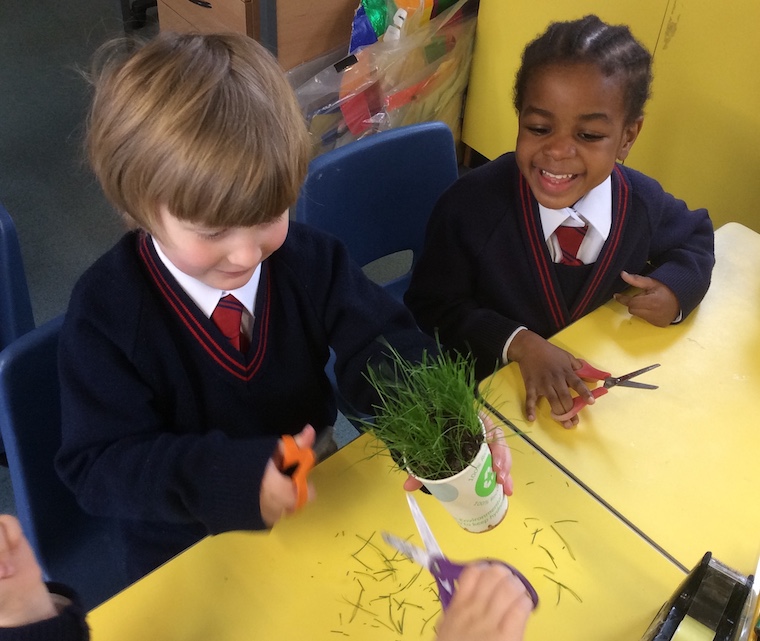 The grass that the children planted is getting rather out of control (rather like everyone's hair!) so we decided to give it a bit of a trim using scissors. The children loved playing hairdressers and were delighted to find out that it would grow back again - rather like their own hair.
As the word of the week has been 'pair', they were very excited to tell me they were using a 'pair of scissors'. In fact they have found lots of things that are pairs. This was an excellent introduction to learning to count in 2s which they are practising.
I also took the opportunity to let the children see what a number looks like by using counters. They put specified numbers of counters into pairs and quickly found that if there was one counter left on its own it was an odd number but if the counters could be put into pairs with none left over, it must be an even number.
We grabbed a moment when the sun popped out to take a walk around our grounds to see what was also popping out. Suddenly bulbs, flowers and leaves are sprouting everywhere. We even spotted some blossom.
We took a trip down to The Farm to see where the hens would be housed eventually and we had a good look across to the fields to see if any lambs had made an appearance. We think it won't be long.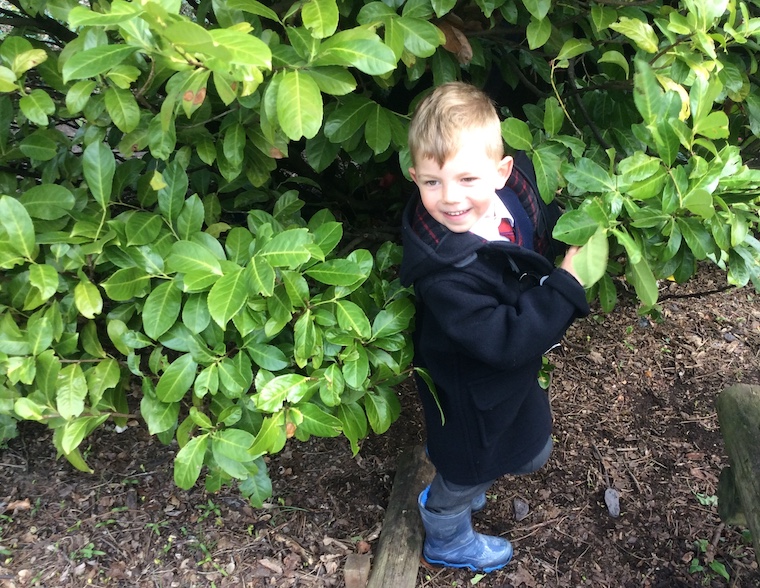 A very green bush was found by the children and suddenly all the children had disappeared into the greenery with only a few wellies sticking out of the bottom to give their hiding place away. Having experienced these things first hand, they came back into the classroom full of excitement to draw the most wonderful pictures and then write about them.
With term drawing to a close and discussions about new life, lambs and eggs, the children's thoughts have been turning to Easter with all the edible eggs that this festival brings. Easter cards and dangly chicks with concertina legs have been made, which took a lot of concentration from the children and good fine motor skills as well.
Continuing the theme of green shoots, on Wednesday the children enjoyed learning all about a very special day for anyone Irish which was, of course, St Patrick's Day. We were lucky enough to have a look at some Irish dancing which the children then tried out for themselves!