Can you feel the force?
29 Apr 2021
Form 4 have been investigating magnetism.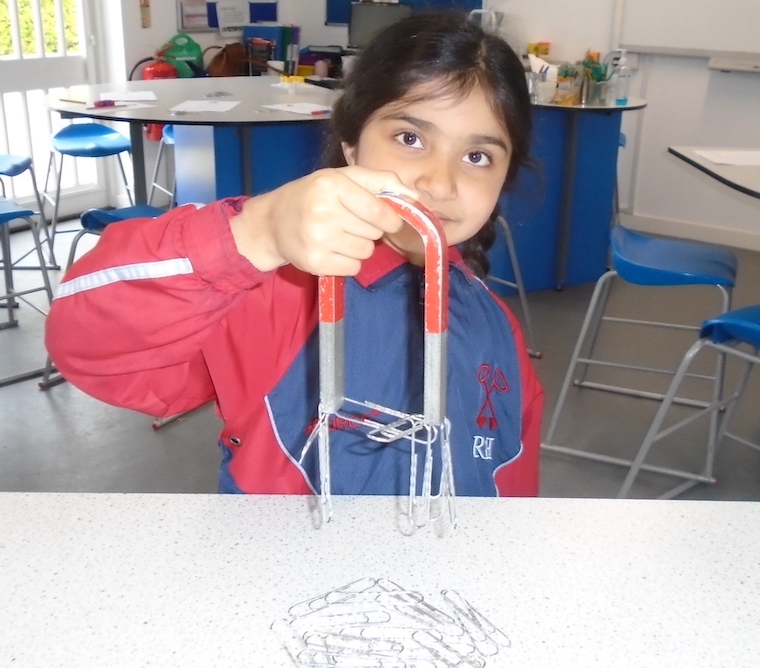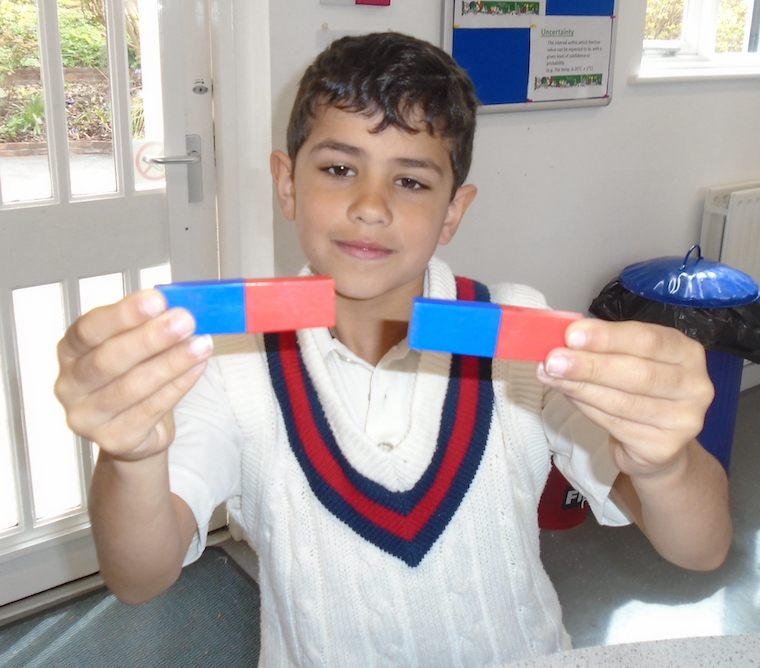 Form 4 have been focusing on addition and subtraction in Maths. As well as revisiting column addition and subtraction, there was time for problem-solving activities based on amounts of money.
In English, they've been looking at the layout of newspaper reports and enjoyed reading editions of First News. They spent time finding the 5 'W's in each report (who, what, why, where and when) and then began writing their own versions which they will complete next week.
Christianity was the focus in Humanities and the children followed the timeline of Christianity in Britain. They explored how churches vary between countries and denominations and key features within churches.
In Science, there was time to investigate magnets. The children had great fun watching what happened when they tried to force matching poles together and discussed the forces at work. They then had to answer the question 'Is it true that the bigger the magnet is, the stronger it is?' The unanimous answer was no, with the magnets they had available.