The Landlord's Cat
09 Dec 2021
Congratulations to Form 3 on an amazing performance!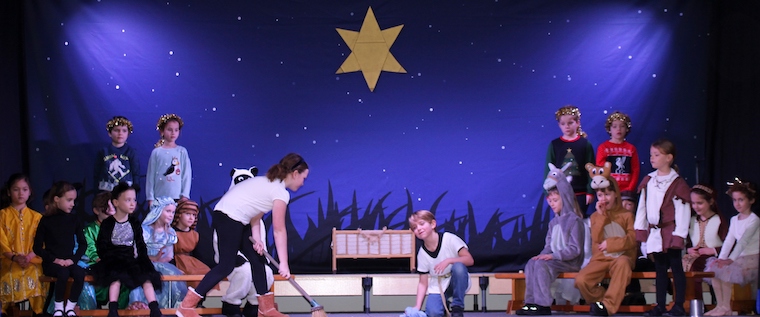 All the children spoke and sang beautifully in their production of The Landlord's Cat. Well done to you all! Pictures from the dress rehearsal are now live and you can see them here.
Meanwhile, in the classroom we have been reading Mr Men and Little Miss books. The children designed their own character and are planning to put their Mr Man or Little Miss into a story - soon to be published. In Maths, we have been finding fractions of shapes and numbers, and in Humanities, we looked at the lives of Aztec warriors and designed Aztec shields.
We have continued to explore reversible and irreversible changes in Science. This week our investigations included experiments with plasticine, dissolving salt in water and making festive biscuits. Yum!