Full steam ahead
24 Feb 2022
The children have started practising their play in earnest this week and they are all very excited about performing it later in the term. Form 4 is also exploring new topics in Science and Humanities.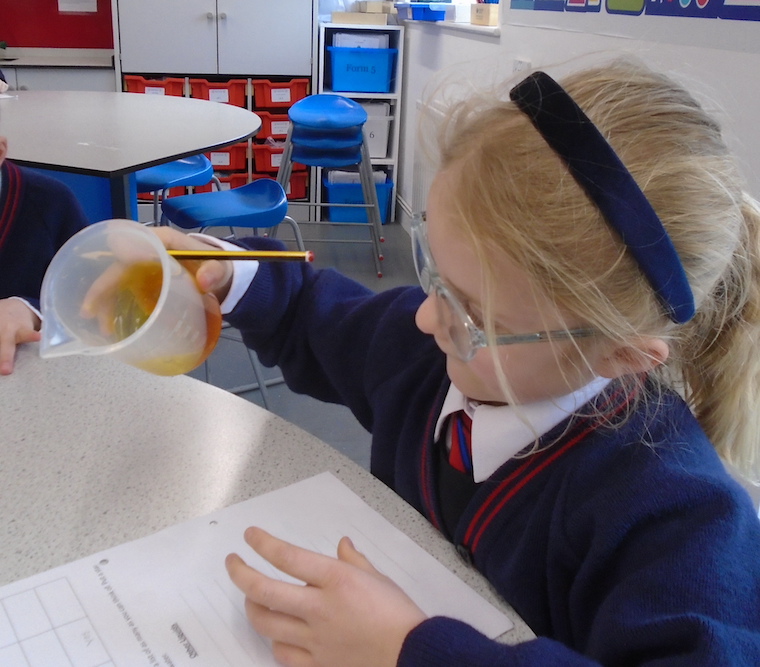 Christianity is the theme for Humanities, commencing with the children asking many excellent questions and thinking carefully about what religion is and what their own personal beliefs are. Form 4 then looked at Christian symbols and designed symbols that they felt represented things important to them.
'Full steam ahead' for Science in Form 4 - we are focusing on solids, liquids and gases. The children spent time identifying solids and liquids and then attempted 'racing' different liquids down a ramp. They noticed that the golden syrup and ketchup took a long time to move!
Maths has been all about multiplication, with the children learning how to use the 'column method' and they particularly enjoyed using the method to multiply the biggest numbers they could. Well done on rising to the challenges this week, Form 4!