A big green adventure
24 Feb 2022
Excitement has been building within Form 5 since the roles for the play have been given out and rehearsals have now begun.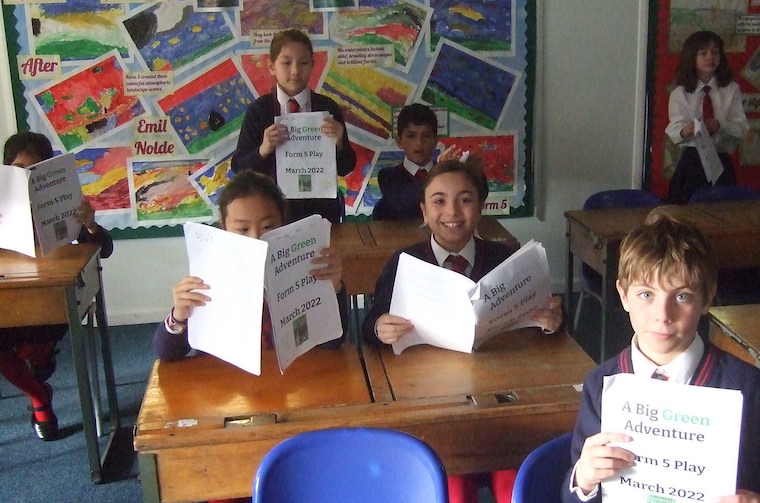 This year's production is called 'A Big Green Adventure'. It has a strong environmental theme, which is very relevant to the vision of making Russell House an eco-friendly school. The children are learning and reciting their lines with great enthusiasm and perfecting their singing.
The script features some intriguing character names such as 'Lamb Chop' and 'Weasel'. The children are incorporating some accents from around the world into their character interpretations - it will be unmissable!