Match Reports - Football & Hockey
16 Nov 2019
Catch up with reports from football and hockey matches.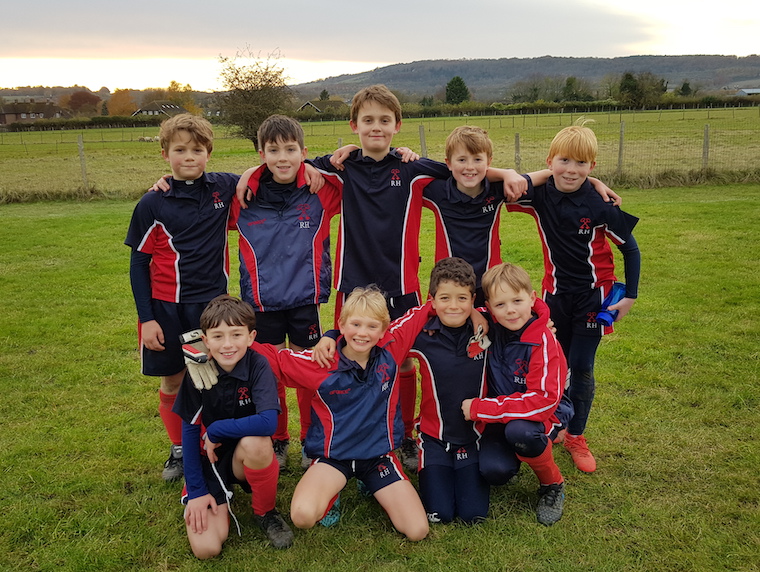 Football
U10/11A v Steephill: On Wednesday we had to play the best we could against what was strong opposition. The score was 1-0 to us with only a few minutes left of the game and the opposition had just hit the crossbar. Luckily, we scored two more goals to give us a 3-0 win. Nate scored two goals and Alex scored one. The boys all played really well.
U10/11B (pictured above) v Steephill: We played amazingly with Edo scoring an exquisite hat trick. We all played very well. Zander adapted to playing further up the pitch and Teddy scored one of his first goals for Russell House. Hector put in a great performance with his link-up play and long balls. Despite Mr Trigger subbing players and moving players around the pitch into different positions, we remained strong and won 9-0.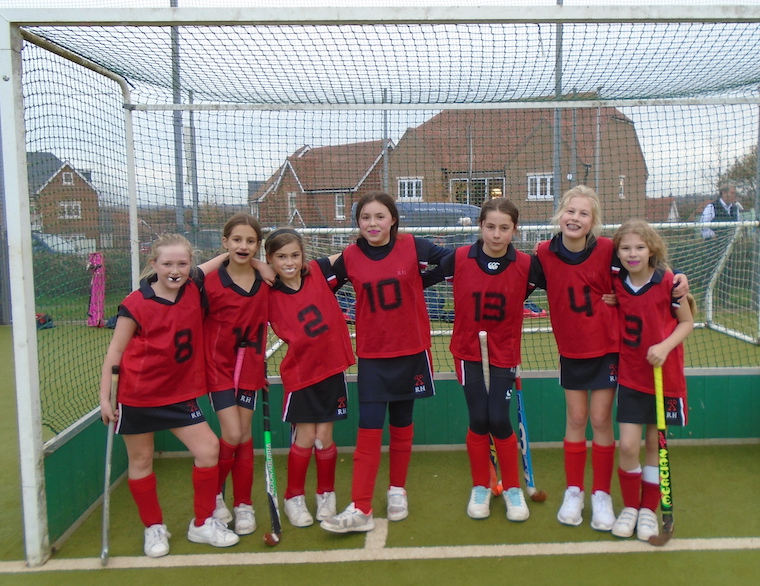 Hockey
U11 v The Mead School: Lucy was the player of the match and scored the majority of the goals. She occasionally came back to help the defenders if she thought they needed assistance. Abbie, Bardot and Mia were our defenders. Zhanna persevered and kept going through injury. We all did amazingly and everyone enjoyed it. It was very close, but Russell House won 6-5. Each time we scored they came back and kept pushing us. We were leading throughout the match until the score became 5-5. Lucy then scored the final goal to help us win 6-5. It was such an exciting match. Well done girls!
U8/9B v The Mead School: The team played well, with some particularly good performances, including Scarlett and Megan, who scored a goal but unfortunately the whistle had just blown. Mevna played really well as defender and kept hitting the ball out of the goal. Emilia was Player of the Match. Well done to everyone.
U8/9A v The Mead School: All the girls played really well, especially Madison, who was Player of the Match. We had lots of opportunities but unfortunately couldn't convert them into goals. Good passing and defence will be important for future matches.
Hockey reports by Abbie, Emilia, and Madison.