Look who came to tea!
05 Mar 2020
The Nursery have been making tea and cakes for a very hungry tiger.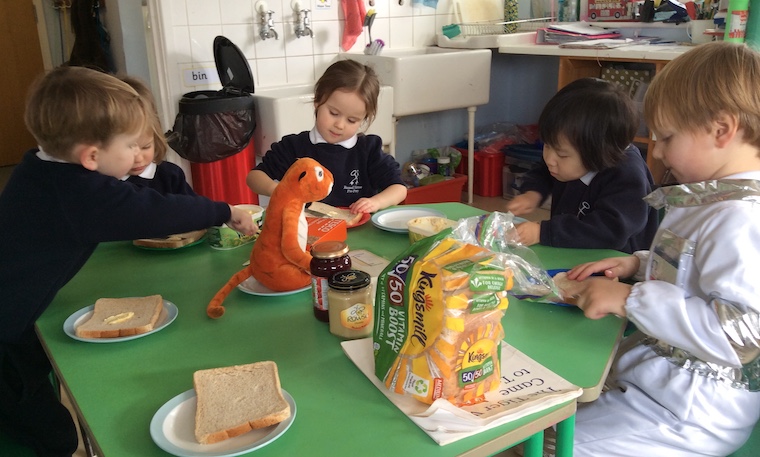 We have certainly had a very hungry tiger in Nursery this week and the children have had lots of fun and mess making him tea, coffee and hot chocolate!
The smells in Nursery were wonderful when the children combined the ingredients to make the tiger, myself and Mrs Sayers some delicious drinks! They used tweezers to sort the sugar lumps into bowls and also added them to the drinks and watched them dissolve... I think some sugar lumps were nibbled too!
There was more messy play when the children added orange and black paint to foam to create some lovely tiger patterns. They also drew some super pictures of tigers in their Special Books using orange and black pens.
They made party dough with play-dough and included lots of sparkly glitter for the sprinkles on the cakes!
In between the showers the children loved making camps in the garden. I think we are all ready for some spring sunshine!