Our Race to Nepal
03 Jun 2020
Sevenoaks Sport Magazine reported on our school challenge to exercise our way to Nepal.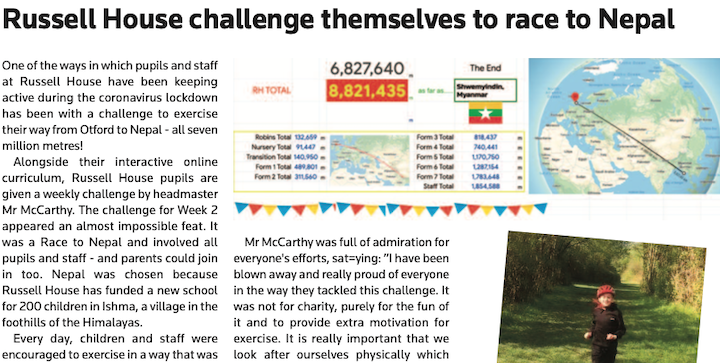 During the course of a week in lockdown, members of Russell House collectively covered more than 8 million metres in response to a challenge from Mr McCarthy.
The challenge was covered in the June issue of Sevenoaks Sport magazine. Click on the link below to see the article.