A rallying cry for chess
07 Jul 2019
Mr McCarthy issues a rallying cry for children's chess clubs.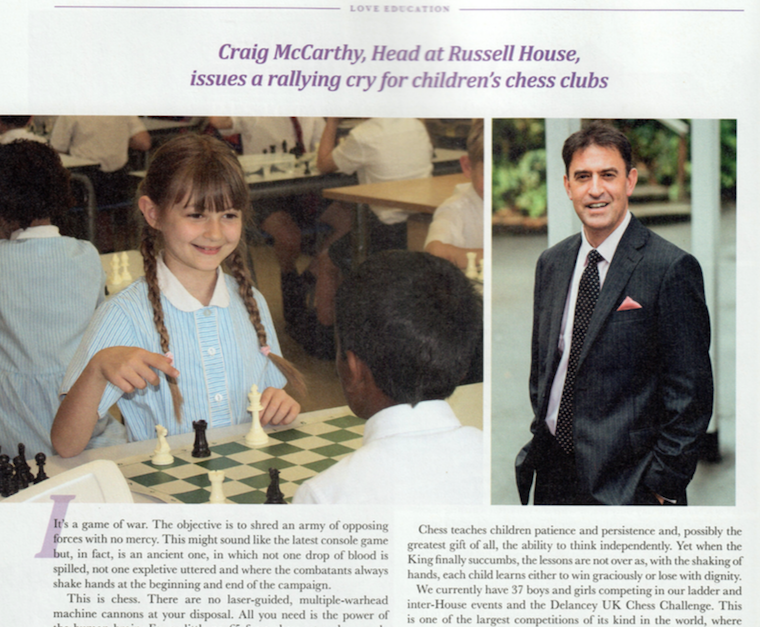 The benefits of chess in developing children's thinking skills are well documented. It teaches patience, persistence and the ability to think independently. In the latest issue of Kudos Magazine, Mr McCarthy describes the thrills of the game and how it is also providing a way in for children to think about bigger issues at our thriving chess club.
With chess remaining niche in schools generally, Mr McCarthy issues a rallying cry for parents, teachers and pupils everywhere to set up their own clubs.
Read more through the link below.