The many benefits of outdoor learning
Outdoor learning is a big feature of life in the Russell Robins for our two-year-olds. Mrs Warner explains why.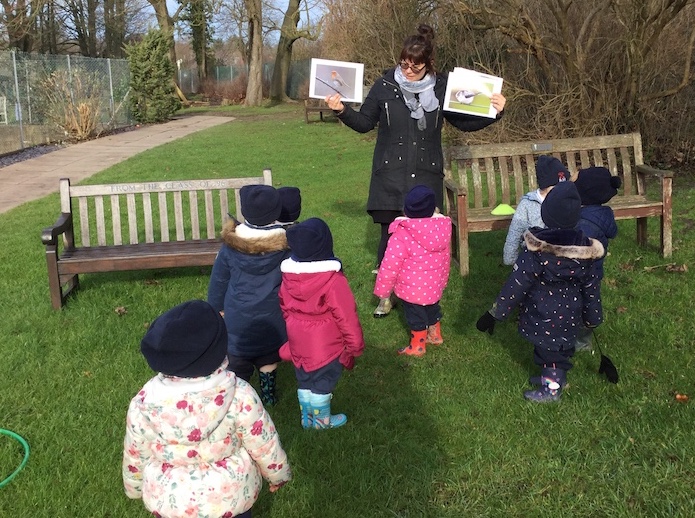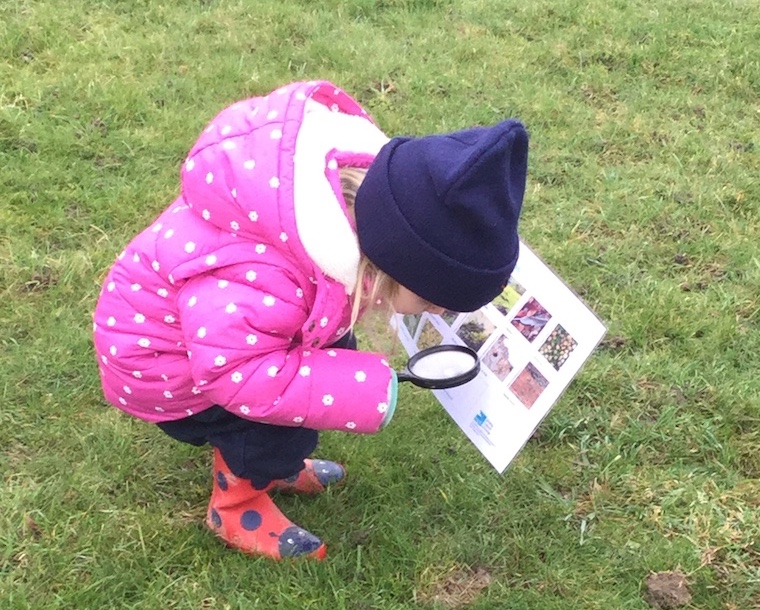 Outside learning is a really important part of what we do in the Robins. Even when it's raining, children put on their coats and wellies and we go outside to shake trees and watch the raindrops fall, crunch through fallen leaves and splosh in the puddles. Children are inspired and excited by these experiences – and they're fun!
Lots of research supports the benefits to children of outdoor learning and in Finland, for example, it is common for children to spend much of their education outside up to the age of 7. My approach in the Robins has been developed partly through my degree studies but also because I myself am passionate about being outdoors.
Developing independence through free choice
One of the things you will notice when you come into the Robins is that the doors to the outside play area are almost always open. This means children can choose where they play. There is a subtle distinction between indoor and outdoor activities in that when children are outside, they make their own choices about what they do and how they play. Our role as adults is to inspire and extend their learning rather than lead it.
With the freedom to direct their own play and use their own ideas, the children think creatively and solve problems. It's a step towards independent learning. We see them testing their own theories, like how to transport water around the garden using spoons, containers and even pipettes.
What's also lovely to see is the social interaction. The children link up in their imaginative activities, talking and sharing what they are doing. The younger children learn from the older ones and their speech and communication skills benefit.
Expanding creativity and physical development
We have lots of resources in the garden, such as pine cones, sticks, planks and crates, which children can use in a multitude of ways. Applying their creativity and imagination, they bake sand cakes in the mud kitchen using sticks as birthday candles. They create tracks for cars with guttering and build homes with planks and crates.
Another benefit from being outside is the freedom it offers children to use their whole body in their play - important for physical development. When they hold a large bowl of mud and leaves, mixing the contents for a pie, they are developing the muscle strength and coordination they will need for writing in the future. Research has shown that children who spend more time outside tend to write earlier.
Helping children learn to take risks
We're lucky at Russell House to have lots of space to explore beyond our own garden. We squeeze our way through the wooded areas, look at rabbit holes near the hedgerows and explore what's growing at the Farm.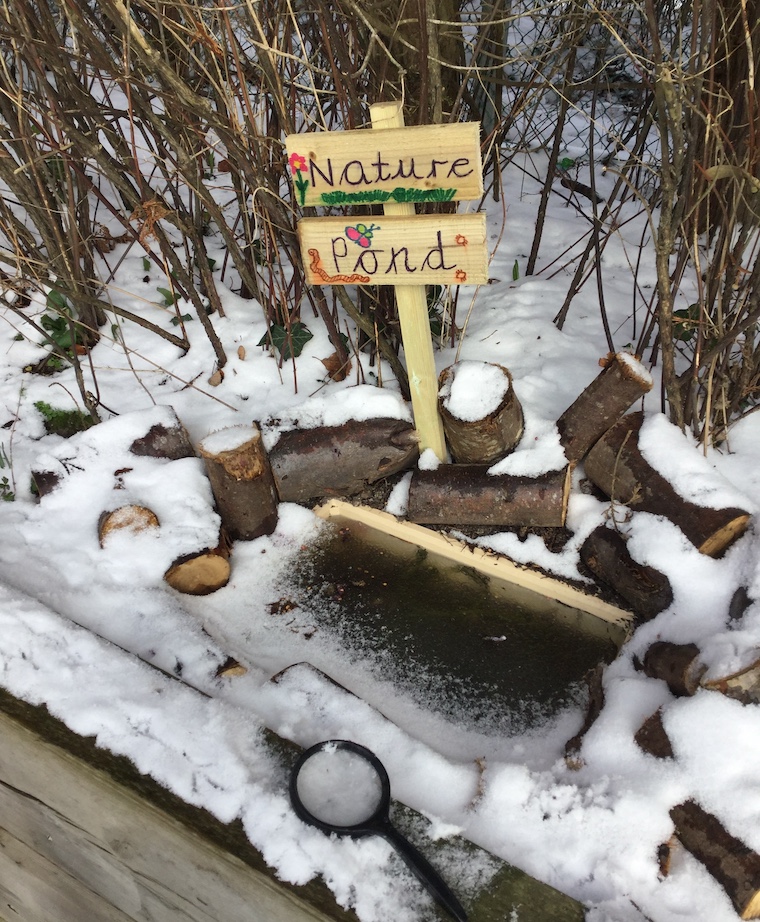 We learn about nature and the seasons through direct experience, sometimes introducing counting as we go and listening to all the sounds around us. All these activities encourage and support children's natural curiosity, which is a foundation for active learning in the future.
We also help children learn to take risks as they negotiate narrow spaces between trees, climb along planks and jump off trunks. We guide and support them, first by holding a hand until they have the confidence to jump unaided, glowing with pride at their achievement. Risk taking is important for making decisions as they grow older and helps them understand their own capabilities.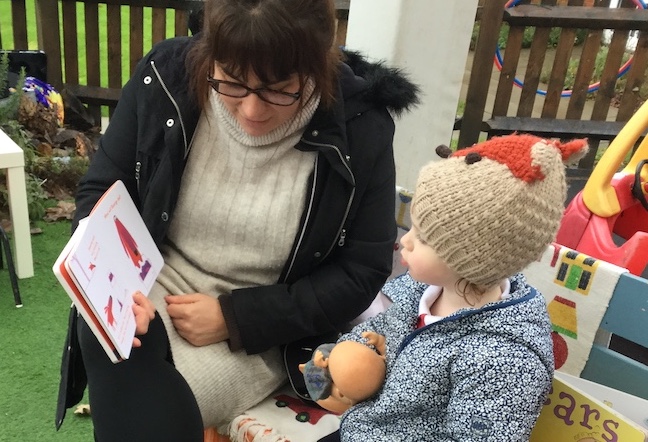 One of the reasons why I love this age group is the speed at which they develop. By inspiring them to extend their learning through practical experience in the natural environment, we see them blossom and grow in confidence and independence, while putting the foundations in place that will be built upon and extended in the Nursery.
Tanya Warner teaches our two-year-olds in the Russell Robins. Her Early Years BA (Hon) was based on Shared and Sustained Thinking in the Outdoor Environment and her Early Years MA (Education) focused on Risk Taking in Outdoor Environments.