Building confidence
17 Sep 2020
The Word of the Week in Form 1 has been 'confidence'.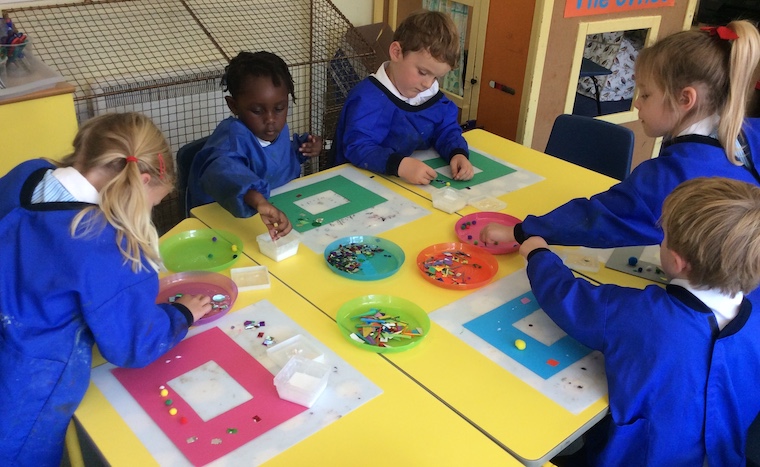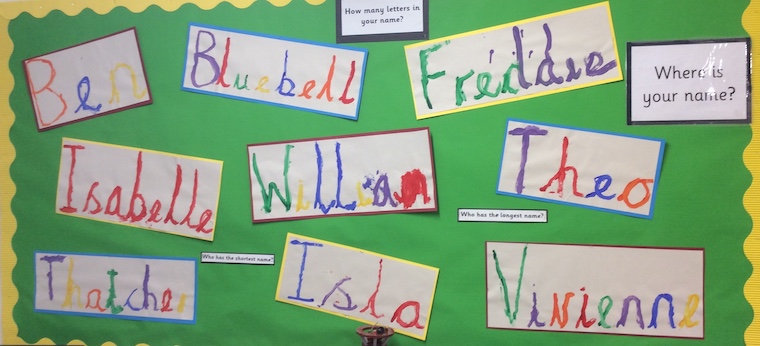 The children have enjoyed chatting about confidence - AND actively demonstrating it themselves! They are also now settled into their daily routines and really are delightful to be with.
The act of saying, recognising and writing your own name is a very important thing to a child. This week, each child painted their name in cursive script. Seeing their work and their name mounted and placed on the classroom wall generated a great sense of pride in every child. They enjoyed counting the letters in their name and then working out who had the same number of letters. Looking to see who had a double letter, how many tall letters, how many short letters and even working out how many vowels they had all proved to be a lot of fun. The children have also been building their name using our letter blocks (although you'll have to use your imaginations in our pictures below!) and, of course, writing their names on every piece of paper possible.
Building a sense of belonging and pride was particularly evident when they used the class ipad to take photos of each other. They were able to see the pictures printed out, then placed in the fabulous frames that they so carefully made and finally mounted up on display for everyone to see. Their own drawings and writings about themselves were also put on display, much to their delight.
Assembly included singing a welcome song to all the new children. The Fish Game involved lots of excitement as children worked on their numbers without realising it. They have also loved making a book all by themselves. I could go on... Suffice it to say that they have been very busy having fun whilst doing a lot of learning!