Play your cards right!
08 Oct 2020
In games and activities, Form 1 have been showing kindness and consideration this week.
How lucky are we to have such a lovely group of children in Form 1! Our word of the week has been 'respect' and they not only understood the meaning of the word but every single one of them puts it into practice every day.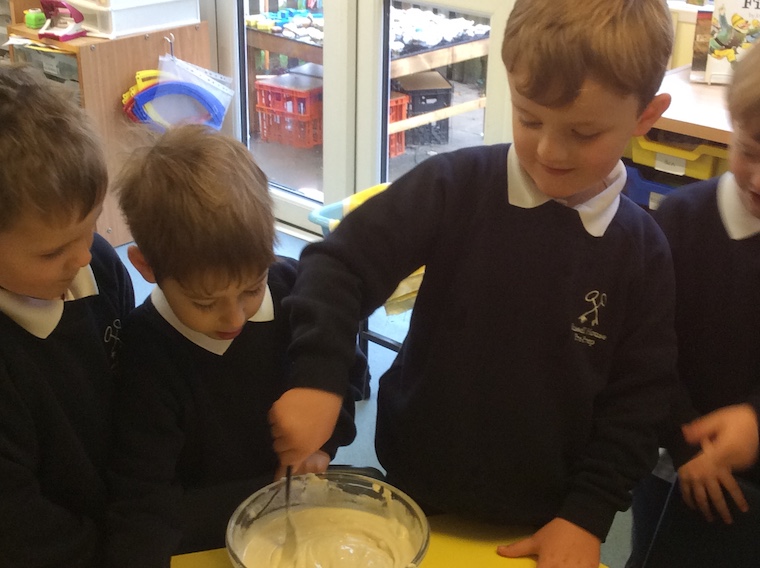 When making play dough together they behaved brilliantly and, without me having to intervene, they were happy to take turns and share the exciting part of stirring the mixture even whilst I added the colour.
Their kindness to each other was also evident when we were working in two tables finding playing cards that were one more, one less, two more etc. They also bothered to help find the right cards for each other on their table so that everyone was included. We were nearing the end of our game and I heard one member of class call out "Good Luck" to the other table (lump in throat time for the teachers).
I also saw wonderful teamwork during our game of Play Your Cards Right when they had to decide whether the next card was higher or lower (as we practised understanding of the quantity of a number symbol). They quickly learnt to consult each other and come to a consensus before answering. I had to chuckle as sitting lined up in a row whispering to each other reminded me so much of an episode of University Challenge. Your starter for 10!