Smiles in the autumn sunshine
05 Nov 2020
After a stunning assembly this week, Form 1 enjoyed an autumn walk.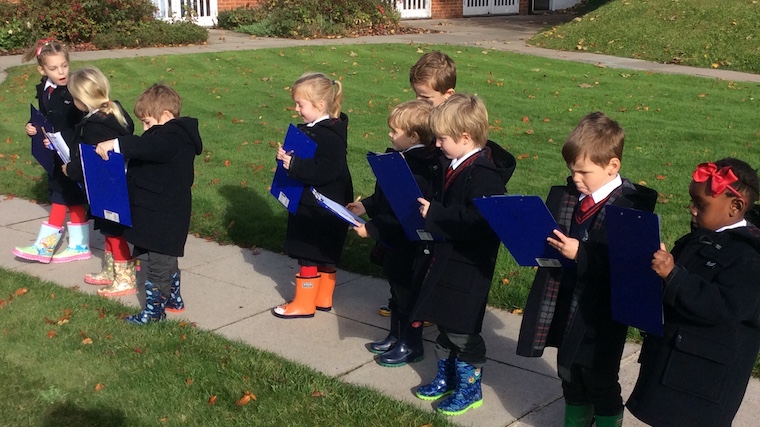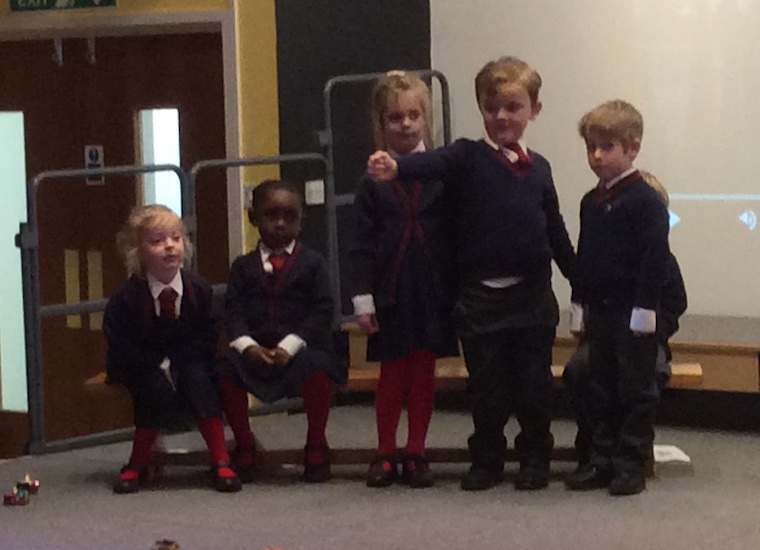 Wow! Every single child in Form 1 was happy to get up on stage and perform to everyone at our Pre-Prep assembly about Diwali. They all repeated their lines and acted out each part with complete self-assurance. They also enjoyed showing the other children what they had been up to in class. By the end of our assembly you could see they had grown in stature and were beaming with pride.
There were also lots of smiles outside in the sunshine while looking for signs of autumn. We are still looking for the squirrel that lives on the tree behind our classroom and the children continue to try and see him running up and down the trunk through the window at the back.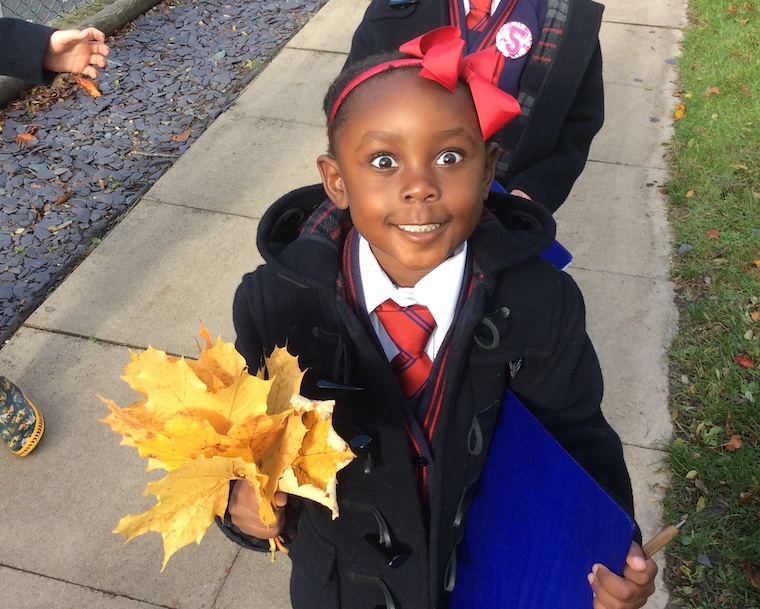 The best bit of our autumn walk was running in the leaves, listening to the crunching and then finding 'treasure' to bring back to the classroom.
Fireworks have also been a topic of conversation and the children had great fun creating bonfire pictures which involved a lot of squishing paint with their fingers to create the flames. Then we got out the GLITTER to make firework trails on their paintings. Lots more glitter to come as we head towards Christmas!