Magical beans... and weather!
25 Feb 2021
Form 1 have been planting beans and looking for signs of spring.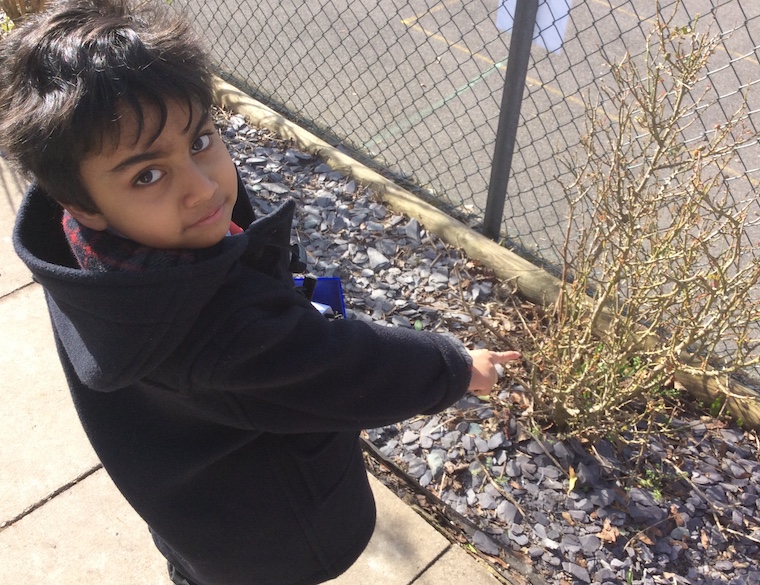 The wonderful spring weather has certainly been a tonic for everyone and perfect for getting outdoors on our Spring Scavenger Hunt.
The clipboards were out again and the children were excited to notice all the changes in the environment. Buds, birds, bees, green leaves and daffodils were spotted. Although the sheep were in the field, we couldn't see any lambs but will definitely be keeping an eye out for their appearance during the next few weeks.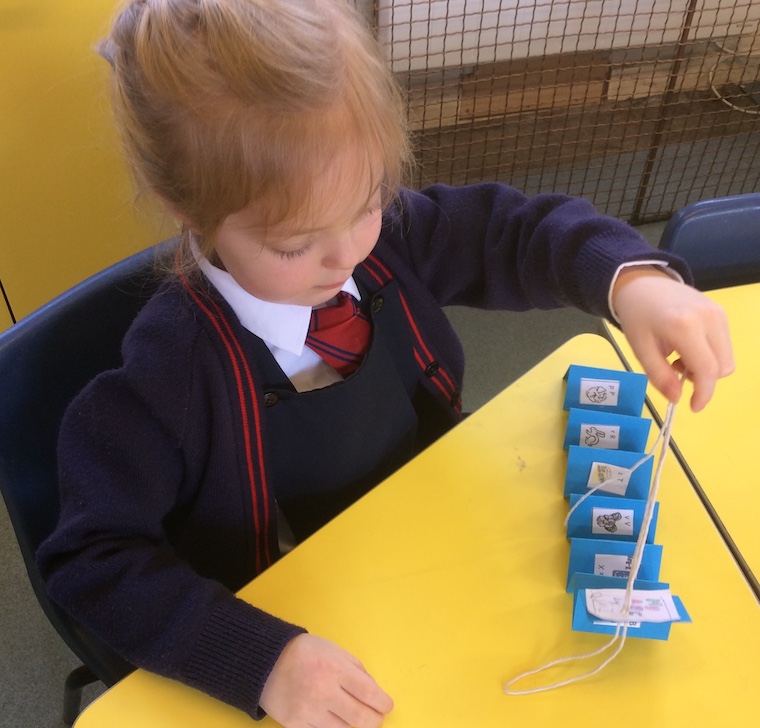 Outside the classroom the children have loved being in the spring sunshine whilst investigating, experimenting and enjoying the company of their friends. They have had a lot of fun planting grass seed which is very tiny and also planting some runner beans which are so much bigger. I think they are hoping there might actually be magic beans, just like the story of Jack and the Beanstalk which they enjoyed this week.
Apart from actually making a Jack in the Beanstalk book, the children absolutely loved making their pocket-sized ABC books which will help them remember the names of letters as well as their sounds.
The children have also had fun working on splitting up numbers into two parts in lots of different ways and then writing number sentences. We call it 'Part part whole'. Working practically with objects is always the way to really understand how numbers work and they did brilliantly whilst working with cubes. We even had a little number session using our 'magic' beans.