Making magnets
27 May 2021
Form 4 are working out how to perfect their electromagnets.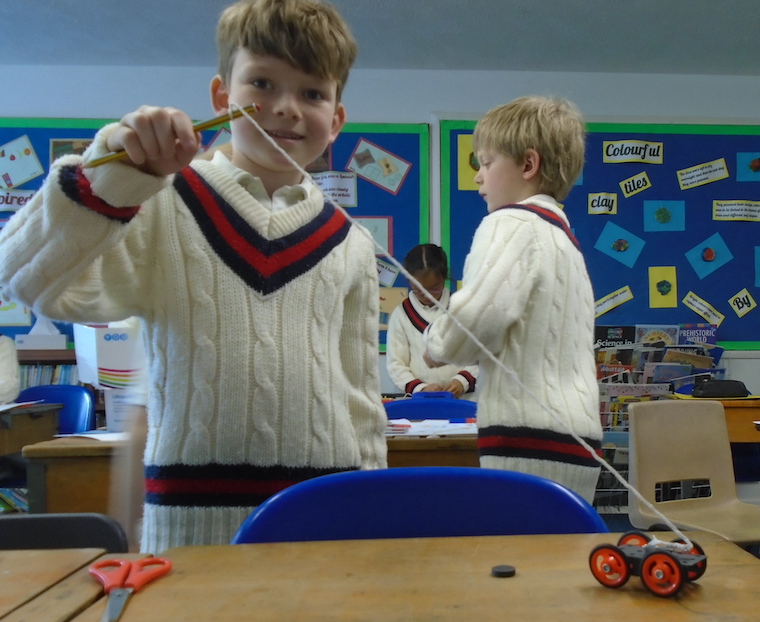 The children had a lot of fun completing several orienteering challenges during their Humanities lessons this week. They found it trickier than they had imagined to find places around the Paddock based on close-up photos.
In Science, they made the magnetic games that they had designed last week. There was an excellent range of ideas and the children made good use of Meccano sets to build various vehicles. They also had a go at making electromagnets using copper wire and steel tent pegs. At the moment, the children have realised that the wire probably isn't curled tightly enough, but they're looking forward to improving them at a later date.
In Maths, the class has been looking at measures and how to convert them. A definite favourite lesson was estimating the capacity of various containers. It involved rather a lot of water but surprisingly little spillage. There has also been time this week for cricket matches for all the children.