A night under canvas
17 Jun 2021
Form 4 had a wonderful time at their camp out.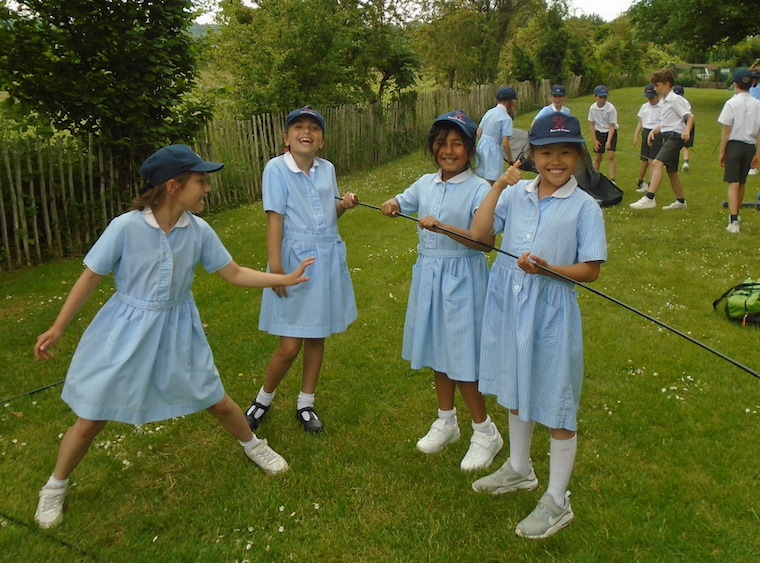 The children returned to school on Friday evening and enjoyed a delicious BBQ once they had set up their tents. Then they took part in a treasure hunt and an initiative exercise before it was time for the camp fire. After toasting marshmallows - with only a few burnt ones - it was time for hot chocolate followed by teeth brushing.
It took the children quite a while to get to sleep, but eventually peace reigned on the Paddock ... until around 5am! Breakfast was enthusiastically devoured and then tents were packed away before the children went home, tired but happy.
In school this week, the children have been writing their accounts of the camp, concentrating on using a range of descriptive words and techniques. Science experiments continue to focus on plant growth and the children have set up experiments to see what happens to cress seedlings when we take away something they need. They also put celery in food dye to demonstrate how the water travels up a stem.
In Humanities, the class labelled various physical features of Kenya and designed their own Maasai jewellery. Maths has continued with geometry, looking at 3D shapes in particular.