Sport Reports: Football
21 Sep 2021
Catch up with reports and pictures from the term's first matches.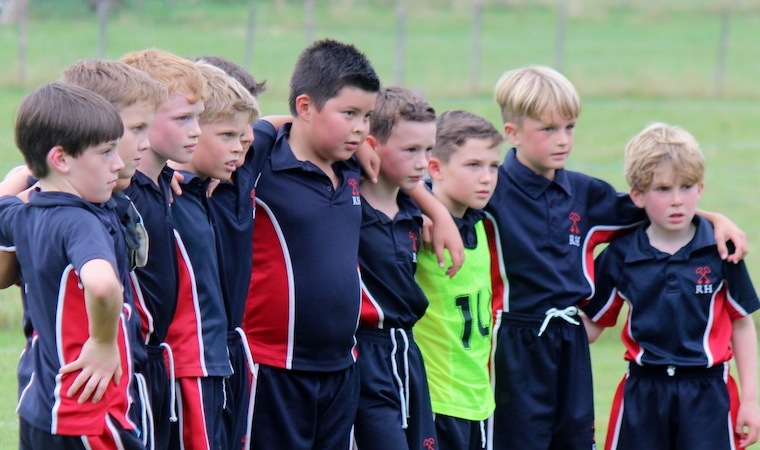 U10/11A v Steephill: It was great to be back playing football and everyone was excited for the match. We played really well as a team in the first half but conceded two goals to leave us with a half-time score of 2-0. We came back to the second half with a can do attitude and managed to get two goals, including an incredible header from Christopher, neatly set up by Oliver. Sadly Steephill scored another goal, making the final score 3-2 — but what a great first game! Xavier
U10/11B v Steephill: They played well but in the end we won the game, 11-0. Everyone played well as a team and the passing was excellent. The people who scored the goals were Xander, Connor, Alex, William F, and Oliver. William S also scored a goal. Michael
U9 v Solefield: On Thursday we played our first ever football match. In the first half we let in too many goals from a good Solefield team.
After a stirring team talk from Mr Plant, we played much better, but still were behind at the final whistle. I thought Austin did a very good job at passing the ball when he was in a sticky situation, while Oliver L was very strong in defence. Felix was very good in goal as was Kamran. Barney did a very good job as a striker. We all did our best, and it was nice to play a match and eat match teas. Anders
U8 v Solefield: Cheered on by a large partisan crowd, the U8 season got off to a difficult start. In the first half, the boys struggled to get out of their own half and conceded a few goals, some avoidable. However, in the second half, they played much better and had a few chances of their own to try and reach some parity. In the end it was a bridge too far against some strong opposition. Although we displayed a lot of energy, we need to make sure we are more composed on the ball.