Let's remember
11 Nov 2021
Form 1 have been looking back and remembering this week.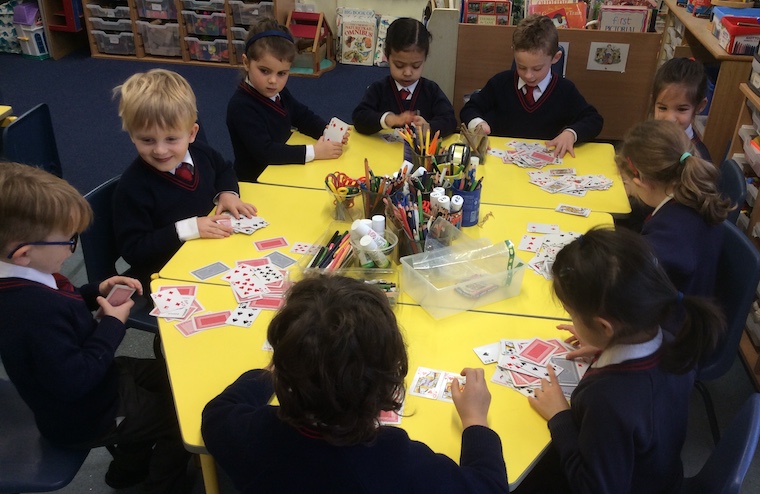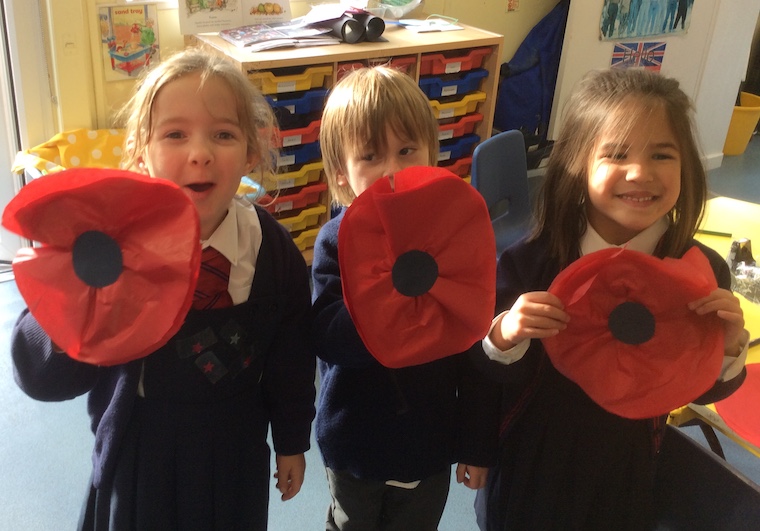 The word of the week in Form 1 is 'remember' and the children have been relating it to several subjects. These included drawing and writing about all the wonderful things they got up to in the half-term holidays, the fun of the fireworks and chanting the rhyme Remember, Remember the 5th November and, of course, Remembrance Day.
The children made some beautiful poppies and we discussed why it is good to remember. When morning breaktime finished on Thursday, Form 1 joined with the rest of the Pre-Prep on the front court to observe a one-minute silence (quite a long time for little ones) and think about all those brave men and women who helped to protect us and our families in the past and in the present. We took the opportunity to do the same as I took a photograph of the children with quite sombre faces while they proudly held the poppies that they had made (see below).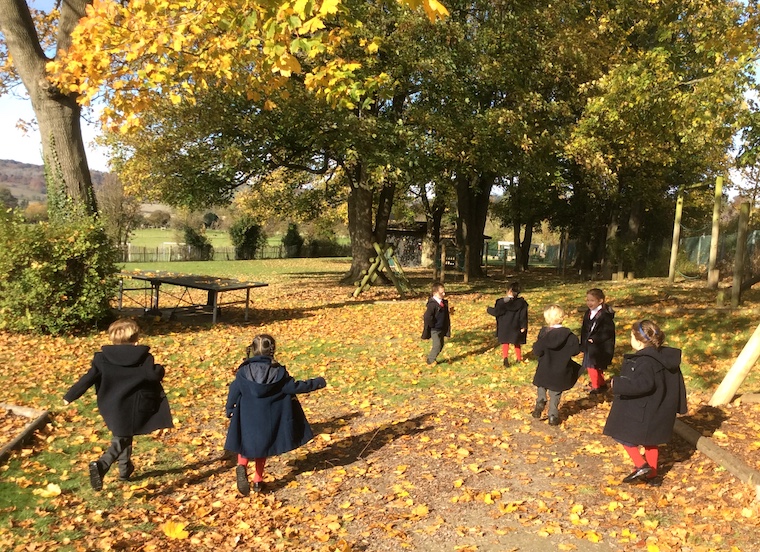 As the days grow shorter but stay quite mild, the children have been enjoying the beautiful colours of autumn and have been preparing a mount for their leaf prints. This involved weaving wool in and out as well as over and under. Positional language is something you might assume children will pick up in everyday situations. However, it often involves quite complex and subtle differences in terminology. So, apart from making mounts to help with positional language, we continued to make the learning fun as the class enjoyed working with their friends to play a game of Positional Language Bingo - lots of excitement as they filled their bingo cards, as well as lots of learning!
Making the most of the glorious weather, the children gathered leaves during a wonderful sunny morning this week. The colours were stunning. They certainly enjoyed leaping through the leaves as well as collecting them to use for printing. They all tried to catch a leaf as it fell, but that proved too tricky even for the teachers.
Finally, I have included a few photographs of the children 'messing around' with our playing cards. This is something we often do if we have a few moments between other activities. The children help themselves to playing cards and - before you know it - they are matching suits, matching numbers, making pairs, sequencing numbers, playing memory games, playing snap and even inventing their own games. They are not only deepening their understanding of numbers but also learning to cooperate with each other while using their imagination and inventive thinking. Proof that a simple pack of cards offers an endless source of fun and learning!