Glorious golden days of autumn
18 Nov 2021
What a stunning week it's been in Form 1, enjoying blue skies and autumn leaves!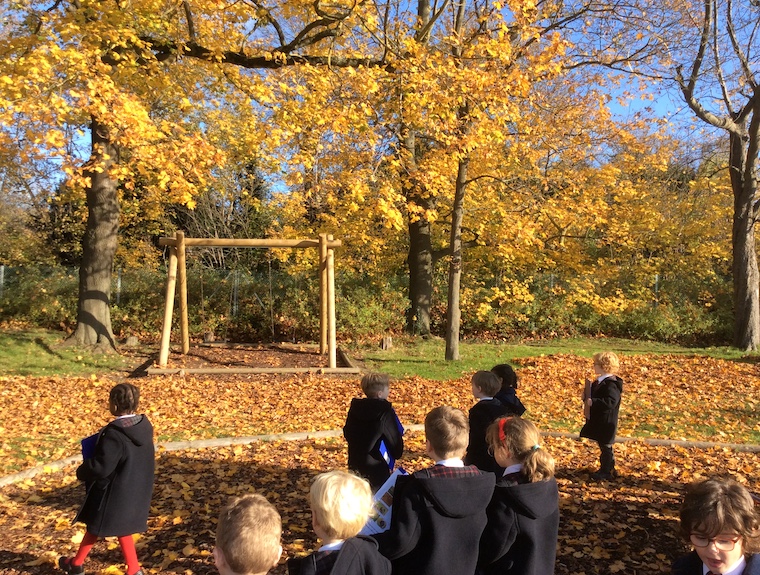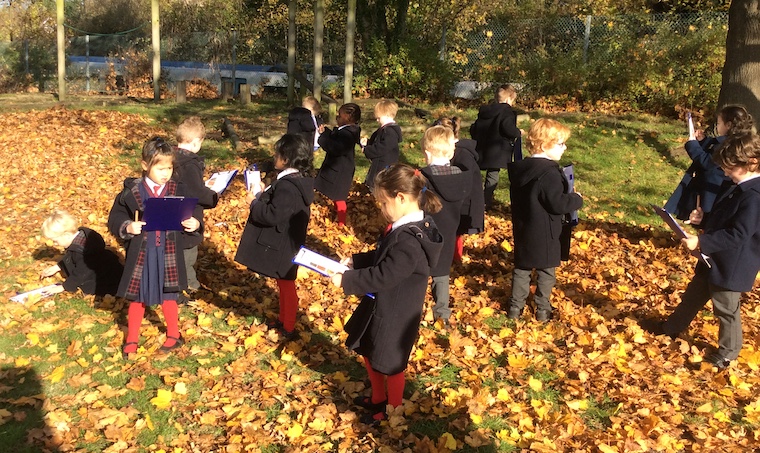 We have been making wonderful use of the school grounds to observe all the superb colours of the autumn leaves - both on the trees and ground.
Clipboards were out as the children ticked off their list of items in our scavenger hunt - but we are still to tick off a squirrel. We often see them running up the huge tree just outside the classroom, so the children are keeping a keen watch through the window. Colour charts were also completed as they spotted all the colours of leaves in our grounds.
On the theme of leaves, the children loved making their own piles of leaves in the classroom - but these were edible, in the form of delicious gingerbread leaf biscuits. The aroma was gorgeous, and they all wanted to not only see but also smell the freshly cooked biscuits. Hygiene, turn taking, weighing, measuring, rolling, estimating, cutting out….the learning is endless whenever cooking is involved! The children are always so proud of themselves when they take their finished goodies home to share with their family. Such a joy to see!
We have also been applying the theme of leaves to increase the children's use of ten frames and gain a deeper understanding of numbers. Counting leaves and then turning the results into a coloured graph has also been lots of fun for the children.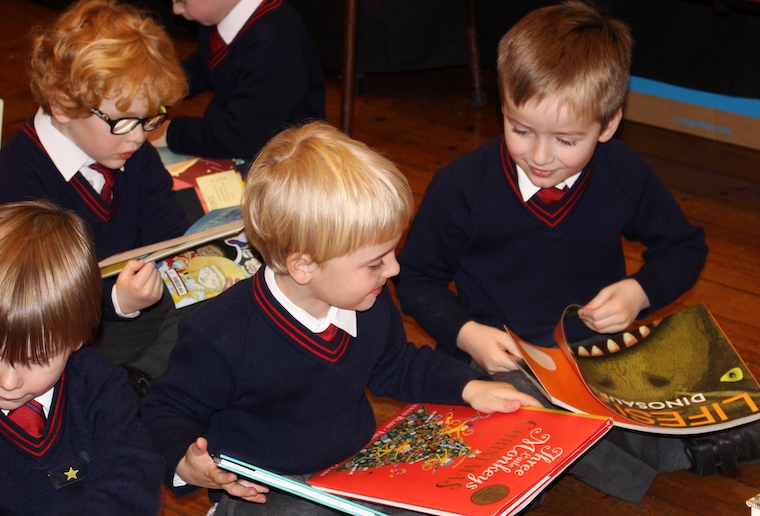 Finally, our word of the week is 'author' which fitted in beautifully with our trip to the book fair. Immediately the children walked through the door, they were so excited to see such a fantastic selection of books from which to choose and quickly became focused on finding the book for them. There is nothing like having a good browse in a bookshop! It is so rewarding and such a pleasure to see a child completely absorbed in a book as they look closely at the pictures and use their imagination to see the story unfold.