Fun with fractions
10 Feb 2022
It's been a week of endings and one very exciting beginning in Form 4.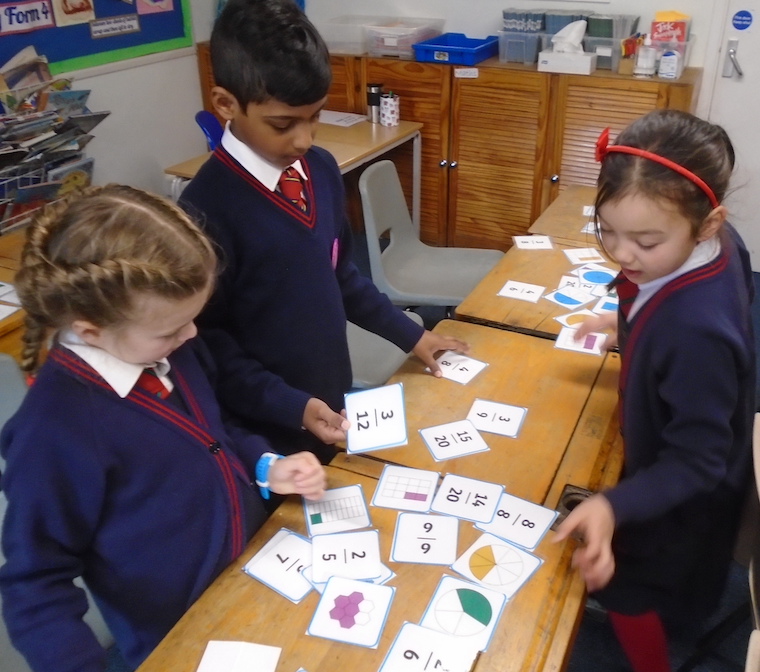 Form 4 have continued their work on fractions in Maths. The class had to find different ways to sort fractions cards. They came up with several ideas and learned a lot about equivalent fractions as a result.
Many of our topics came to an end this week. In English, we completed our work on the Beowulf stories. The children have shown great imagination and excellent use of adjectives to create exciting (and sometimes rather gruesome) endings to the story. We finished our Humanities topic of Anglo-Saxons with a look at the events leading up to the Battle of Hastings and the different claims to the throne. Finally too, the rocks and soils topic in Science was brought to a close with a look at different types of soil.
Among all these endings, there has been one very exciting beginning - Form 4's play. The children were given their parts and the script for The Bee Musical and are looking forward to learning their lines and performing at the end of term.