Scintillating science
10 Mar 2022
This week, we have enjoyed exploring a fascinating and very important non-fiction book for any budding scientist; a children's encyclopaedia titled I Wonder Why?
Each morning, the children have selected a random page number to refer to and we have learned some new facts. From finding out about what the earth is made of, to which animals shoot out their food, we have all been gaining new information! It has made us realise what a vast and fascinating topic science really is!
As practical scientists this week, the children found it very entertaining to watch the dancing raisins moving up and down in carbonated water. First we carried out a control experiment using just plain water, which we all thought by comparison was somewhat dull!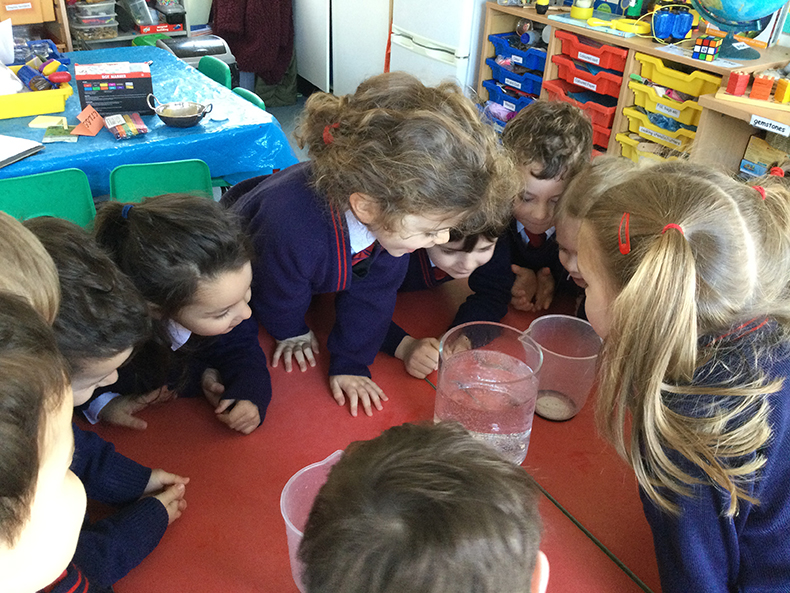 Cress seeds have been planted into small recycled pots and we are looking at them daily for signs of sprouting. We have also made our own light catchers by decorating CDs. Very many thanks to our lovely parents for all their donations! On the sunny day on which we made them, we were treated to some amazing light patterns and even rainbows on our classroom door.
This week's letter sound is 'p', so there has been a great deal of puffing out of imaginary candles! The whole class were 'on fire' during our brainstorming session. Between them, they thought of 37 words starting with the 'p' sound.....so many that we even ran out of room on the whiteboard! It prompted us to also start preparing our potatoes for planting, a process which the children have learned is called chitting our potatoes. We have placed them onto a special tray and we are waiting for the 'chits' to form, before we can plant them properly in soil.
We also had great fun learning a new song entitled Do you plant your cabbages?, planting them in the right way, with spades and trowels.....and then the wrong way, with our elbows and noses! The song Two Little Dickie Birds has helped too, what with Peter and Paul!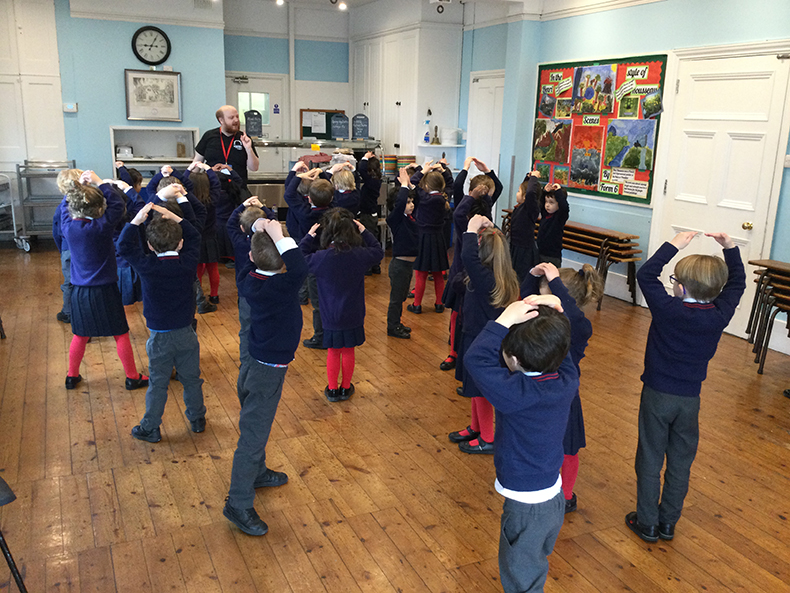 In other news, the children very much enjoyed our drama workshop with Form 1 on Monday morning. What a fun and energetic way to start the week, pretending to be explorers in the jungle and what a high level of participation from everyone.
We hope that the sun continues to shine and that you all enjoy a perfect weekend!