An intriguing way to start
29 Apr 2022
Welcome back to Form 2 for the summer term. The children have come back to school rearing to go with added enthusiasm and happiness. Excellent news!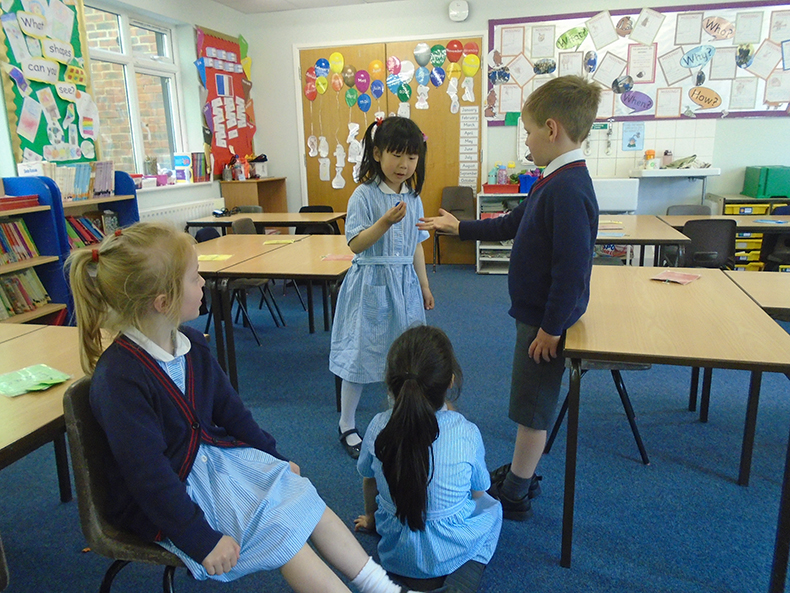 This week the children have been acting out Jack and the Beanstalk using sound effects. They have discussed in their groups the setting, the different characters and they have sequenced the story. They enjoyed performing their mini-plays to the class and they were able to critically analyse each one positively.
On Wednesday, something very strange happened in Form 2!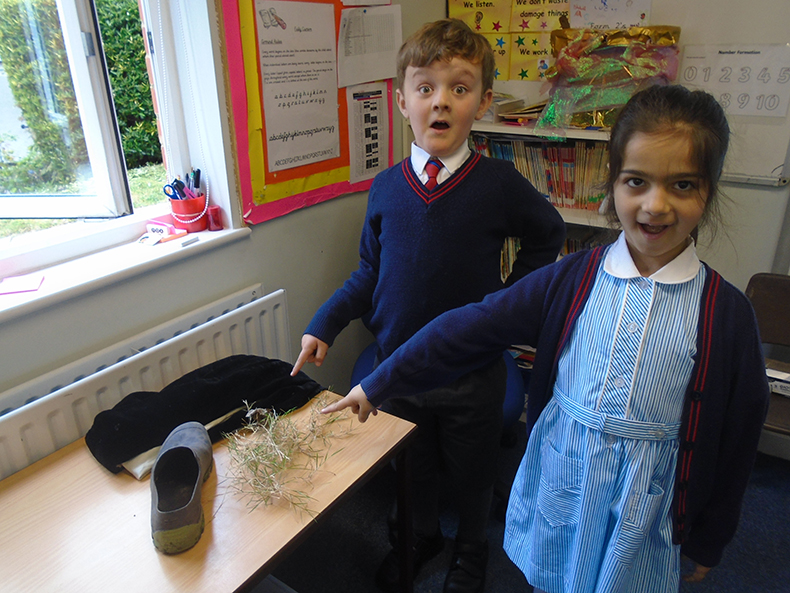 A note and several items of clothing were left in the classroom. The children searched around the room and they found a huge football, Mr McCarthy's set of keys, a dirty shoe and a very large, black coat.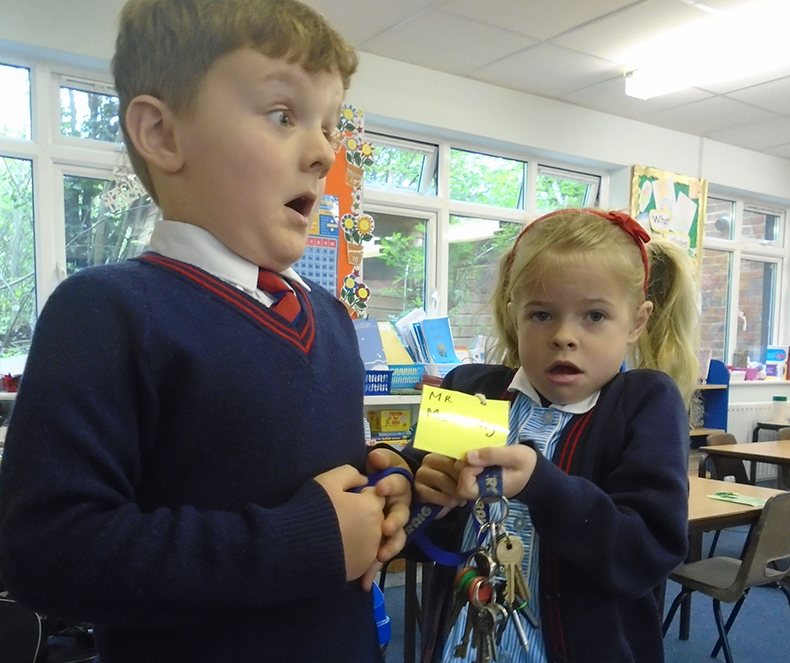 Then, by chance, we found a note from George the giant. It was very exciting. Form 2 had to think of a plan to help George return his lost items. We will let you all know if we are able to help George.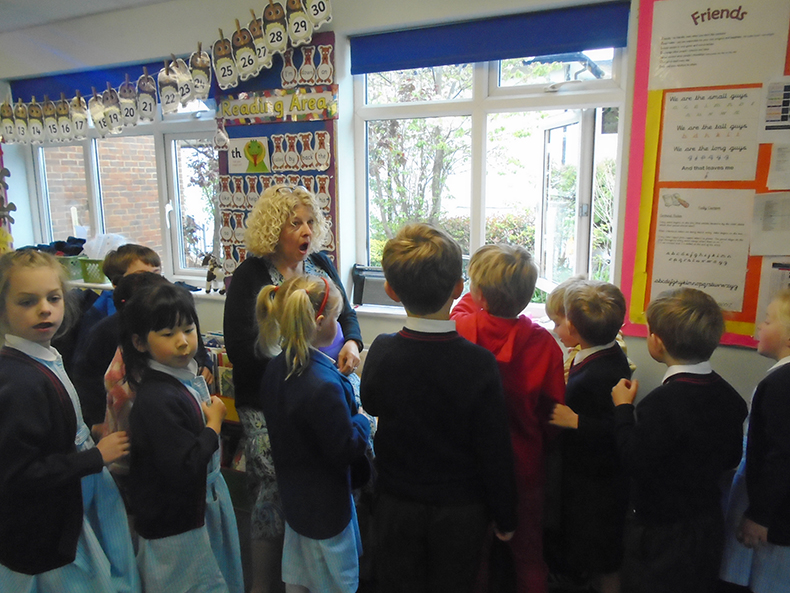 During maths, the children are consolidating column addition and their 2, 5 and 10 times tables. The children are working extremely hard and they are using hundreds, tens, and ones. Well done, Form 2!
A busy, fun-packed week.