Sport report: Cricket
11 May 2022
Cricket reports from our players for the first games of the season.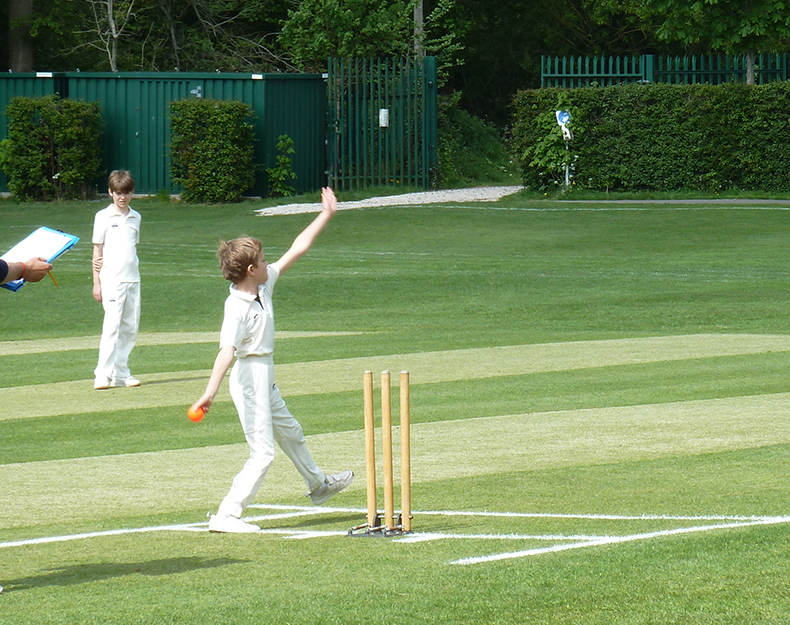 U9 Boys v Hilden Grange: The man of the match was Barney because his fielding was great and he did well when he was batting. Austin's bowling improved throughout the match. Henry was trying hard to do some catches. The team played very well. Unfortunately, we lost by 20 runs but still a good start to the cricket season. Looking forward to the next match. Felix
U10/11B Boys v Steephill: We all played brilliantly against Steephill. The score was 299 to 219, to us. They had some very good fielders, so we had to try to hit more sixes and fours. Overall, everyone played very well. Logan
U10/11A Boys v Steephill: We batted first because we lost the coin toss and Steephill chose to bowl first. The batting pairs were; Xavier and William, Alfie and Oliver, Dexter and Conner and Henry D and Christopher. When we were fielding, Ollie took a catch and Xavier and Dexter each got a wicket. We won by over one hundred runs and Dexter was man of the match as he bowled a maiden and took a wicket. Christopher
U10/U11B Girls v Caterham
: We had some strong players batting and had good communication when fielding, which led to stumping Caterham out several times. We batted really well, scoring some good boundaries and getting a high total on the board. The final score saw Russell House winning by 50 runs. The team played really well for our first match of the season and Annabel was chosen as player of the match.
Annabel
U10/U11A Girls vs Caterham: We did the toss and ended up batting first. The first pair started off well, hitting plenty of fours. We all batted as best we could and there was a lot of great bowling from Caterham too. Russell House only had 1 wicket taken in our batting innings, and then we swapped to fielding. Dorothy made a great catch and a couple of us got wickets from our bowling too. Russell House managed to take 3 wickets when fielding. The end score was 91 to us as we scored 109 runs and 133 to Caterham as they scored 67 runs. MVP was awarded to Ella M. Overall it was a great match and a great start to the cricket season for us. Charlotte