Festivals of colour and light
13 May 2022
Please enter an introduction for your news story here.
Form 4 have been studying Hinduism in humanities this term and they have found out about the festivals of Holi and Diwali. Once they'd learned about the various ways Diwali is celebrated, they had a go at creating their own Rangoli patterns using brightly coloured chalks. They were very impressed with their end results.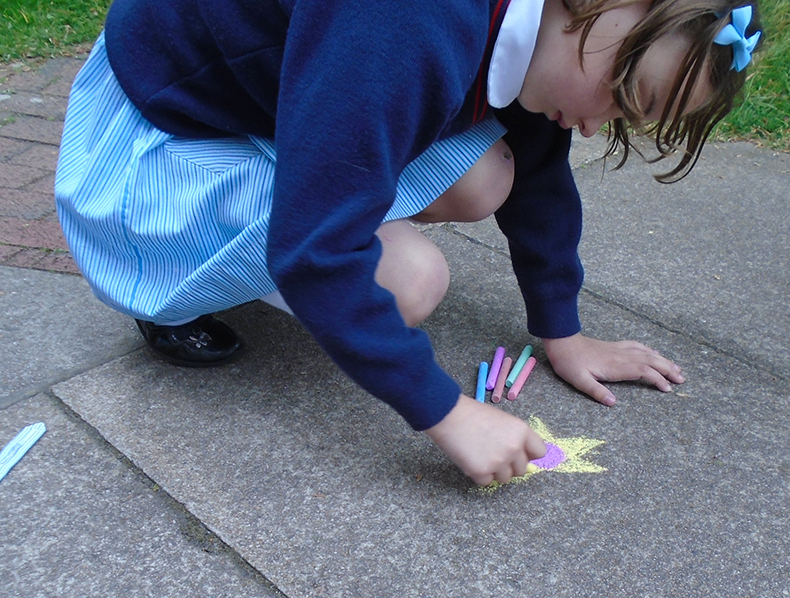 They also took part in the inter-house maths quiz. The children were split into their houses and had to earn as many Mathletics points as possible during the lesson. They were allowed to help each other within their house and regular updates were given by Mrs G to keep the competitiveness going. Cavell triumphed in the end within Form 4, but they'll have to wait and see which is the overall winning house across the school.
In English, the children are focusing on newspaper reports and thinking about the 5Ws (who, what, when, where and why) as they write. Science has focused on springs this week and the children have been singing a very catchy tune all about forces in magnets and springs.