Creativity and order
17 Jun 2022
Another busy week in Form 1 with the children enjoying using their creative skills to do a lot of reusing of waste materials.
Plastic milk bottles and screwed up newspapers have been made into a fantastic catch game which they really enjoyed playing. We decided that the more they practised, the more catches they were making which only goes to show that practice really does make perfect!
Then after reading a lovely book all about gaining confidence, which involved a paper hat, the children learned how to use old newspapers to make the most wonderful hats. I would like to think they are hoping that the hats will give them even more confidence to try new things.
In maths, with Sports Day on the horizon, we decided it would be a good idea to learn all about ordinal numbers. The children lined up and quickly realised that whoever was first turned into last if the line faced the opposite way. On looking around the classroom the children worked out that our daily date routine also involved ordinal numbers and that on some months there was a 31st day of the month. Other maths work involved making wristbands from pipe cleaners with ten beads to help with learning the number bonds of ten. The children then made number sentences using their wristbands to help.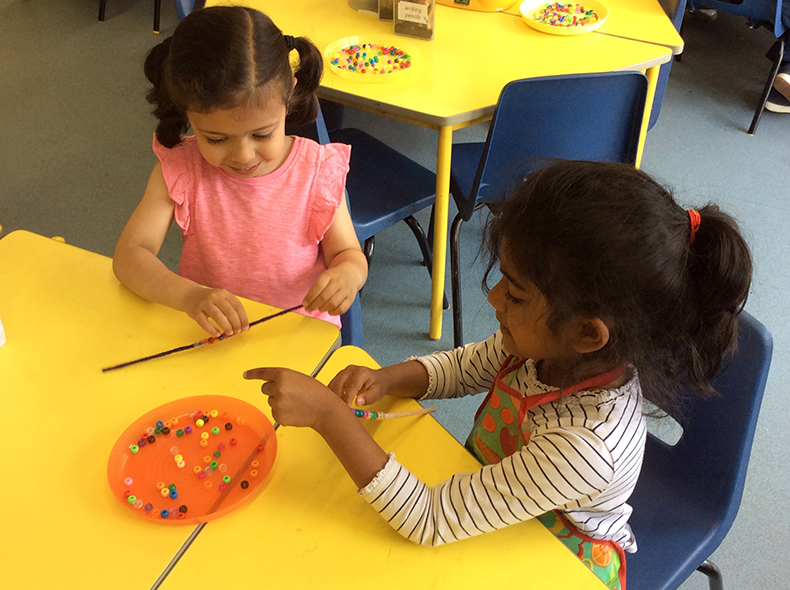 French Day was a spectacular success! The children looked fantastic in all their costumes and we have all learnt a lot of new French words.
Last but certainly not least, the children have been on a mission this week to make someone feel very special this Sunday coming up. They have been drawing the most wonderful pictures and writing about someone very important to them, as well as reading a poem and colouring its illustrations. They worked with great concentration on the special cards they were making and were absolutely bursting with excitement to buy a present. Clutching their money and hearts pounding away as they queued up, they felt very grown up as they made important decisions as to exactly what would be the right present for someone very special in their lives. I know from their excited chatter that they can't wait until Sunday to share their surprises.
A quick note from Mrs Carn: Thank you to those that have sent in your pictures for the Grow Your Own Project competition. The deadline is Monday, it does not matter if you have only just started. We are all on different parts of the journey, so give it a go and share your story with Mrs Carn.